Cute things
Quote Vs Reality. Baby Malamutes. Cutest bear attack ever. Wasteland. Mattress. Feel afraid - Ghost House. Feel afraid - First Haunting. 1309511203_1 (5).jpg (JPEG Image, 640x480 pixels) Greatest Marriage Proposal EVER!!! Find-a-heart.jpg (JPEG Image, 512x356 pixels) Meet the sloths. Dog Goes Nuts During Soldier Homecoming Video. A Beautiful Mess: Wedding Plans. Hi there!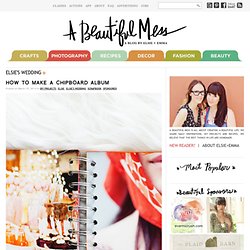 Today I want to share our instant photo guestbook that holds our guests photos from our wedding day! It was easy to make and, best of all, I didn't have to prepare anything before the wedding except to order the film! On our wedding day we used a Fuji Instax Mini camera and film to capture photos of our guests. Chatroulette Love Song is Magical (Seriously) Chatroulette, the site that matches you up with random strangers for a video chat, apparently still exists.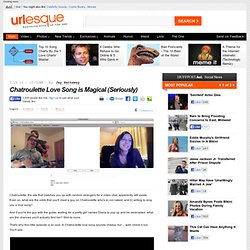 Even so, what are the odds that you'll meet a guy on Chatroulette who's a) not naked, and b) willing to sing you a love song? And if you're the guy with the guitar, waiting for a pretty girl named Diana to pop up and be serenaded, what are the chances you'll actually find her? Nothing is Forgotten. Picture It: Puppy Love.
---