Missbreck
15 Chic and Creative Ways to Tie a Scarf | The Fashion Spot - StumbleUpon
How to tie a half-bow scarf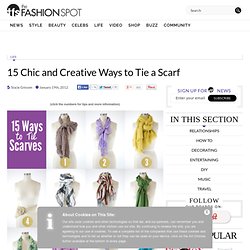 pearls.com
Beauty techniques are highly beneficial, but some of them are incredibly recycled. What I mean is, in my life, I always get the same pieces of advice.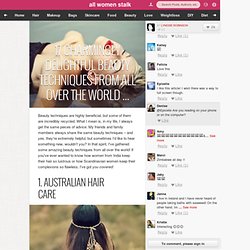 9 Charmingly Delightful Beauty Techniques from All Over the World &8230; - StumbleUpon
I love the look of naturally curly hair! My sweet friend, Katie, told me about rag rolling. It's a quick and simple way to get natural looking curls without using a curling iron!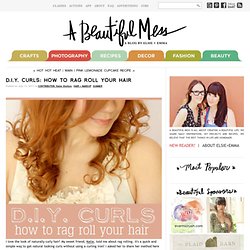 D.I.Y. Curls // How To Rag Roll Your Hair - A Beautiful Mess - StumbleUpon
Makeup-techniques
Make-up - StumbleUpon
Get your cook on. - StumbleUpon