To Look At
Great Run - Home of the Bupa Great Run Series. We're very sorry. Marshall | Lowercase Noises. THE ART OF MASS EFFECT COLLECTORS GAME 1 2 GUIDE BOOK on eBay (end time 25-Mar-11 01:34:47 GMT) Please read the full listing.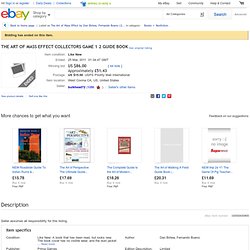 By clicking Confirm bid you commit to buy this item from the seller if you are the winning bidder. You will enter a binding contract. Place bid. What we do | Aurora. Words that Change the World. Susan Schaller believes that the best idea she ever had in her life had to do with an isolated young man she met one day at a community college.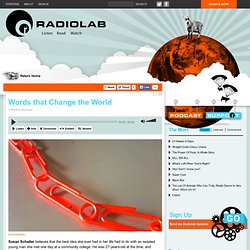 He was 27-years-old at the time, and though he had been born deaf, no one had ever taught him to sign. He had lived his entire life without language--until Susan found a way to reach out to him. Charles Fernyhough doesn't think that very young children think--at least not in a way he'd recognize as thinking. Charles explains what he means by walking us through an experiment in a white room. And Elizabeth Spelke weighs in with research from her baby lab--which suggests a child's brain begins as a series of islands, until it can find the right words and phrases to bridge the gaps.
---