Dorm Life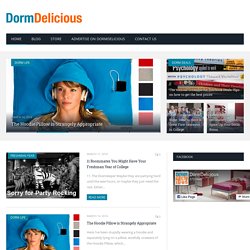 College Dorm Room Decorating Ideas, Dorm Decor Tips | DormDelicious
One of the best and worst things about going to college is the dorms. On one hand, you have acquired an entirely new sense of freedom, you meet hundreds of new people, and every night is a slumber party.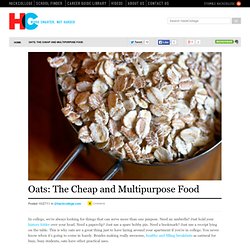 In college, we're always looking for things that can serve more than one purpose. Need an umbrella? Just hold your history folder over your head.
Oats: The Cheap and Multipurpose Food
Salted Caramel Chocolate Chip Cookies - The SparkCollege Blog
Arranging a dorm room is a lot like playing Tetris. Luckily, I rock at Tetris. Which means I easily transitioned into being a dorm room domestic.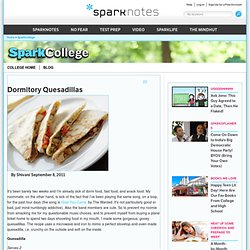 It's been barely two weeks and I'm already sick of dorm food, fast food, and snack food.
Dormitory Quesadillas - The SparkCollege Blog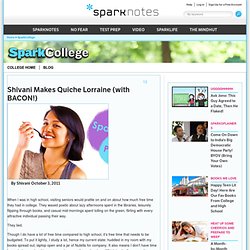 Shivani Makes Quiche Lorraine (with BACON!) - The SparkCollege Blog
When I was in high school, visiting seniors would prattle on and on about how much free time they had in college. They waxed poetic about lazy afternoons spent in the libraries, leisurely flipping through books, and casual mid-mornings spent lolling on the green, flirting with every attractive individual passing their way.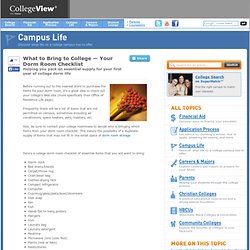 Helping you pack an essential supply for your first year of college dorm life
College Dorm Room Checklist: What to Bring to College
Tips on Packing For College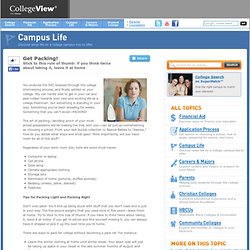 Stick to this rule of thumb: if you think twice about taking it, leave it at home
How to Prepare for Dorm Life