A/V links
Dr.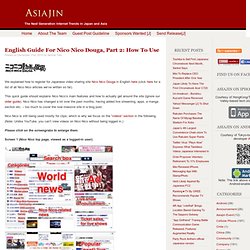 English Guide For Nico Nico Douga, Part 2: How To Use
Using TV Dramas to Improve Your Japanese (or Any Language)
Lifestyle/Culture/Journal/Comedy
The Podcast Thread - Podcasts listed by genre - R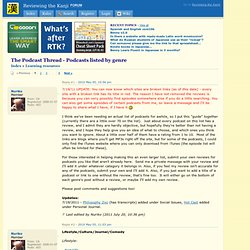 まりもえお!
Podcasts: Simulate Real Japanese Friends
Here at AJATT, we (me? I?)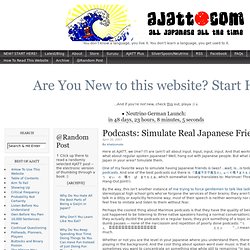 Podcasts for Japanese language learners | yonasu.com
Published on January 22nd, 2011.