Wordpress
Advertisement
Writing WordPress Guides For The Advanced Beginner - Smashing WordPress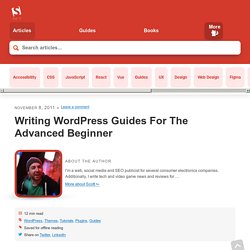 Advertisement
Building WordPress Themes You Can Sell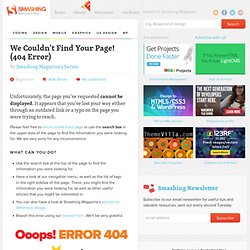 Open source wars: Wordpress vs Drupal vs Joomla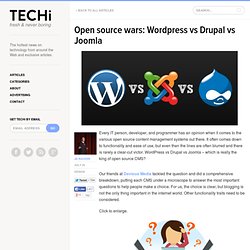 Every IT person, developer, and programmer has an opinion when it comes to the various open source content management systems out there.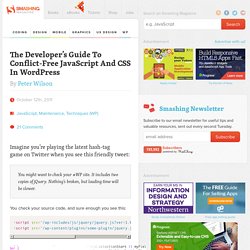 Imagine you're playing the latest hash-tag game on Twitter when you see this friendly tweet: You might want to check your #WP site. It includes two copies of jQuery.
The Developer's Guide To Conflict-Free JavaScript And CSS In WordPress
Oh well, it's too late now, it passed: Your Inspiration Web celebrated two years of life and nobody gave us their best wishes. Of course, it's our fault, we didn't say anything, we didn't organize anything, not even a small party this year therefore our second anniversary passed quietly.
Wordpress