Truth.
5 Freedom-Killing Tactics Police Will Use to Crack Down on Protests in 2012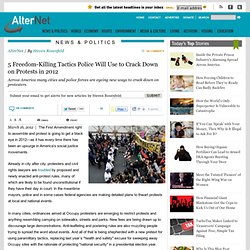 March 16, 2012 | Like this article? Join our email list: Stay up to date with the latest headlines via email. The First Amendment right to assemble and protest is going to get a black eye in 2012—as it has every time there has been an upsurge in America's social justice movements.
It was their personal greed that inspired them to accept the task of writing the Constitution of the United States and not patriotism! In actuality, the United States is not a land or a place: 'It is a corporation, alegal fiction that existed well before the Revolutionary War.' [See: Republica v. Sween, 1Dallas 43 and 28 U. S. C. 3002 (15)].
The Wake Up Project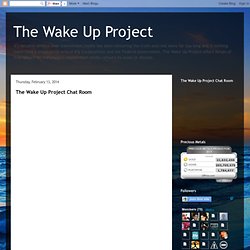 Tube Truthers | 4up2date.info | http://video.tubetruthers.com/
The fastest growing, law-bidding, most vigilant patriot network in America: The American Resistance Movement • Index page
Would the Real First Amendment Please Stand Up?
History of U.S. Gov't Bailouts
Walter J. "John" Williams was born in 1949. He received an A.B. in Economics, cum laude, from Dartmouth College in 1971, and was awarded a M.B.A. from Dartmouth's Amos Tuck School of Business Administration in 1972, where he was named an Edward Tuck Scholar. During his career as a consulting economist, John has worked with individuals as well as Fortune 500 companies. Although I am known formally as Walter J.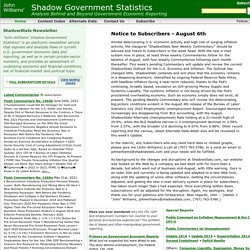 Commentaries - Stewart Dougherty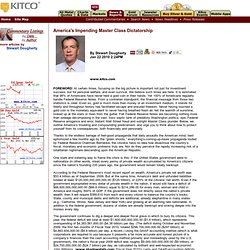 FOREWORD: At certain times, focusing on the big picture is important not just for investment success, but for personal welfare, and even survival. We believe such times are here. It is estimated that 98% of Americans have never held a gold coin in their hands. Yet 100% of Americans regularly handle Federal Reserve Notes. From a contrarian standpoint, the financial message from those two statistics is clear.