Truth.
5 Freedom-Killing Tactics Police Will Use to Crack Down on Protests in 2012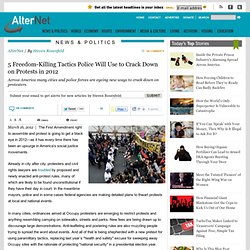 The First Amendment right to assemble and protest is going to get a black eye in 2012—as it has every time there has been an upsurge in America's social justice movements.
The Wake Up Project
Tube Truthers | 4up2date.info | http://video.tubetruthers.com/
The fastest growing, law-bidding, most vigilant patriot network in America: The American Resistance Movement • Index page
Would the Real First Amendment Please Stand Up?
History of U.S. Gov't Bailouts
Commentaries - Stewart Dougherty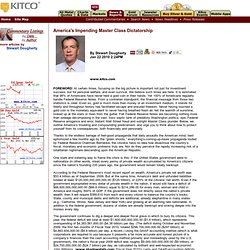 FOREWORD: At certain times, focusing on the big picture is important not just for investment success, but for personal welfare, and even survival.