KPOP
K-Pop Music Charts (Korean Pop Music Charts)
Ali - Hurt 伤痕 상처 [屋塔房王世子Rooftop Prince OST Part.1] (中文字幕) .mp3
C-JeS
Rooftop Prince OST - 11 한참 지나서 (inst.)
Rooftop Prince OST - 09 금소화동숙
Rooftop Prince OST - 05 빈
Lee Hyori is set to make her comeback with "Bad Girls" on the 15th of May. With such high anticipation for her comeback, Hyori's agency B2M Entertainmenthas revealed through Twitter... During a recent survey which was conducted by Reach Panel Korea's PanelNow, the crew wanted to discover who citizens thought was the prettiest girl group member. A total of 22,104 people were a... Z.HERA is the latest solo artist to debut into the K-Pop scene.
Kpopseven | kpop news, korean music and kpop community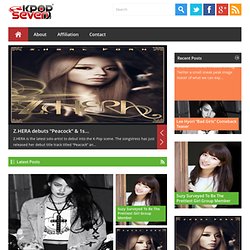 인피니트 – The Origin Release Date: 2014.04.10 Genre: Pop Dance, Instrumental Bit Rate: MP3-320kbps - CD 1 - 1 – 01. Can U Smile (Acoustic Ver.) (Inst.) 1 – 02.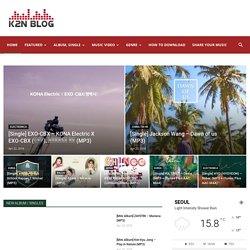 TVXQ also known as DBSK & Tohoshinki
DBSK Sleepless Nights (TVXQ/DBSK/Tohoshinki/東方神起/동방신기)
Daily K Pop News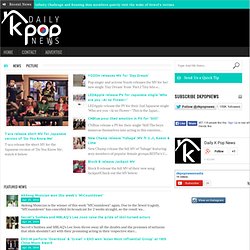 (26 January 2014, Hong Kong) – G-DRAGON, Taeyang and Seungri, the 3 Members of "Kings of K-Pop" BIGBANG, will hold their first ever fan event in Hong Kong, namely "G-DRAGON, Taeyang and Seungri "BE MY VALENTINE" Fan Meeting Show in Hong Kong'" on February 15 (Saturday) at Hall 5BC, Hong Kong Convention and Exhibition Centre. This is the first official show of the 3 members following the successfully held BIGBANG ALIVE TOUR 2012 in HONG KONG...