Wood working
Open Make Maker: Bernie Lubell
BERNIE LUBELL interactive wood machines
A Horse With No Name
Brenton Bostwick's Booth at the KPFA Craft and Music (and Art) Fair in San Francisco - Dec. 2009
Kinetic Sculpture - Moving woods - Kinetic Art
Phoenix kinetic sculpture by David C. Roy © 2005
Peg Mirror" (2007) by Daniel Rozin
Home of the original life-size driftwood horses The sculpture garden opens on May 10th & 11th Come for the bluebells, more driftwood sculpture, works for the landscape & our fabulous new fernery. 11 am to 5 pm
Heather Jansch - Sculptor - Driftwood - Bronze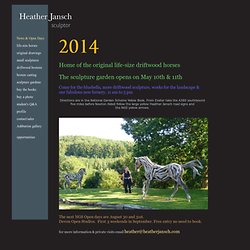 Do you have a love for woodworking? Having a husband that loves working in the garage and two sons in woodshop at school, I decided to put this list of sites together to help them as well as help others. From the novice to the advanced, if you are looking for some tips and tricks, design ideas, or just want to see what others are doing, this list has what you are looking for. These sites are not listed in any order other than by general topic.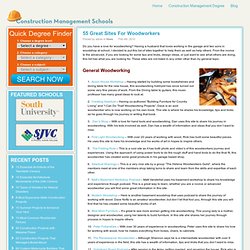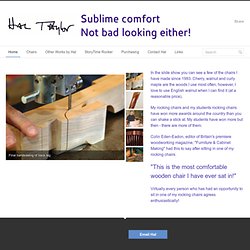 I hope you had a wonderful holiday season! The new year is open for new students! If you would like to come out and learn the fine art of making a beautiful and exquisitely comfortable rocking chair. I take students one on one, I do not schedule large classes where folks have to fight to use the tools! Give me a call! I'll keep the light on for you. 540-903-8872
Rocking Chairs by Hal Taylor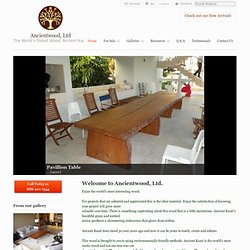 Ancient Kauri wood
Enjoy the world's most interesting wood. For projects that are admired and appreciated this is the ideal material. Enjoy the satisfaction of knowing your project will grow more valuable over time. There is something captivating about this wood that is a little mysterious. Ancient Kauri's beautiful grain and natural resins produces a shimmering iridescence that glows from within.
Ancient Kauri wood