Phone research
Jolidrive
Mobile News Now Covering your smartphone & tablet - Mobile News Now Covering Your Smartphone & Tablet News
How to Make Free Phone Calls To the US and Canada on iOS and Android
This is a sponsored post written by myself on the behalf of Vonage for Ivy Worldwide . All opinions are 100% my own.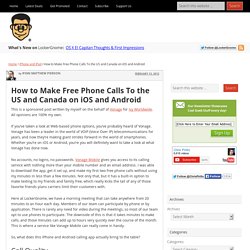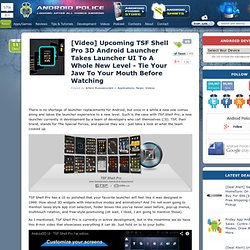 [Video] Upcoming TSF Shell Pro 3D Android Launcher Takes Launcher UI To A Whole New Level - Tie Your Jaw To Your Mouth Before Watching
There is no shortage of launcher replacements for Android, but once in a while a new one comes along and takes the launcher experience to a new level. Such is the case with TSF Shell Pro , a new launcher currently in development by a team of developers who call themselves C3D . TSF, their brand, stands for The Special Forces, and special they are - just take a look at what the team cooked up.
What Are the Best Android Devices Coming out This Holiday Season? ~ LockerGnome
GLBenchmark confirms Asus Padfone as one of the first Snapdragon S4 devices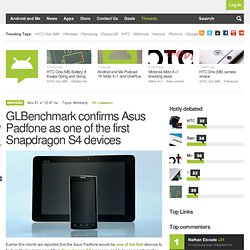 Earlier this month we reported that the Asus Padfone would be one of the first devices to feature Qualcomm's new 28nm Snapdragon S4 processor and today some information from GLBenchmark seems to confirm that.
Republic Wireless Officially Unveils $19/Month Service: Unlimited Everything, No Contracts
Last week we broke the news on a previously-stealthy mobile carrier called Republic Wireless , which I've been tracking closely since. The story so far: Bandwidth.com, which provides the VoIP backbone for services including Google Voice and Twilio, is launching an alternative mobile carrier called Republic Wireless. As GigaOm reported last week, it will cost only $19 a month for unlimited text, data, and voice.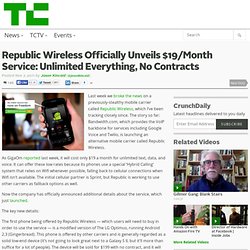 Samsung Galaxy S II | T-Mobile
Shop for music, discover new artists, get personalized recommendations, store up to 20,000 of your songs for free and listen anytime.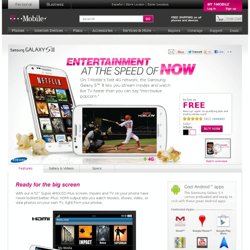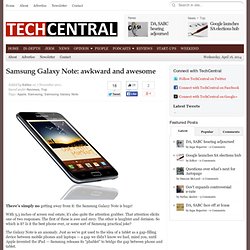 There's simply no getting away from it: the Samsung Galaxy Note is huge! With 5,3 inches of screen real estate, it's also quite the attention grabber. That attention elicits one of two responses.
Samsung Galaxy Note: awkward and awesome
Samsung Galaxy Nexus specs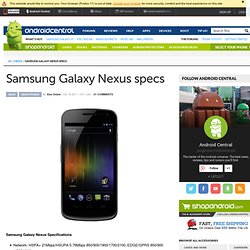 Samsung Galaxy Nexus Specifications Network: HSPA+ 21Mbps/HSUPA 5.76Mbps 850/900/1900/1700/2100, EDGE/GPRS 850/900/1800/1900 Specifications above may differ on the LTE version.
C ontinuing with the format we used on our previous specs comparisons of the iPhone 4S and Galaxy Nexus , the Nexus and the Droid Razr , and the Lumia 800 and iPhone 4S , we now have a side-by-side comparison of the three biggest phones on Android this season. This is our breakdown of the technical specifications of the just-announced HTC Rezound, alongside the Samsung Galaxy Nexus and Motorola Droid Razr. Are specs everything? Of course not, but you already knew that.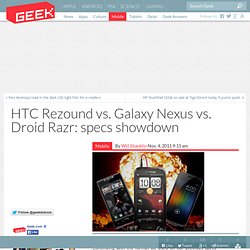 HTC Rezound vs. Galaxy Nexus vs. Droid Razr: specs showdown – Cell Phones & Mobile Device Technology News & Updates
Samsung I9100 Galaxy S II
Free Power Widget - Android Market
Power Widget offers some very nice and useful toggles.