Paper artists
Origami artists have been transforming paper into varied, visually striking works of art since centuries. However, an entirely different wagon of artists has stretched it across the paper and is creating the same magic with books. Had these books not been morphed into unusual artworks, you might have seen them bedecking some landfill, a ditch or a waste-bin. Who knows?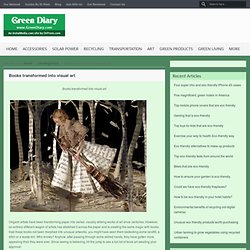 Paper art can be traced back to Japan, where it originated over a thousand years ago. From complex paper cutting to book carving, this is an ever expanding area of design that is hardly talked about. These intricate paper designs grace museums and exauhibitions throughout the world and is becoming yet another exciting medium of expression for many designers.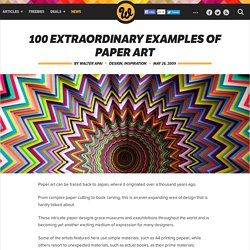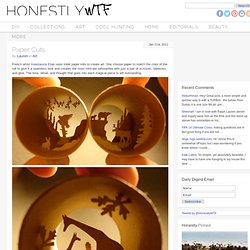 Cecilia Camouflaged With the help her assistants, make-up and body paint, Peruvian artist Ceclia Paredes seamlessly blends herself into her own intricate, botanical paintings.
Works: Noriko Ambe
Strange Stuff And Funky Things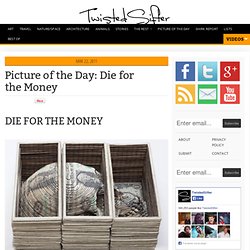 Mar 22, 2011
Die for the Money
Sculpture is used as a mode of public art, where it requires a lot of time and great amount of inspiration and experience to come up with a masterpiece.
Expressive Masterpiece Collection of Paper Art Sculptures