ART Audio Visual
nativetreesociety.org/fieldtr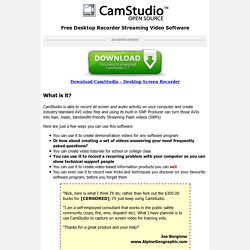 Free Streaming Video Software What is it? CamStudio is able to record all screen and audio activity on your computer and create industry-standard AVI video files and using its built-in SWF Producer can turn those AVIs into lean, mean, bandwidth-friendly Streaming Flash videos (SWFs) Here are just a few ways you can use this software: You can use it to create demonstration videos for any software programOr how about creating a set of videos answering your most frequently asked questions?
Arts Collaboratory - Programme for artist-led initiatives
Building on the last seven years of contributing to the strength of independent visual artists initiatives in Africa, the Middle East, Asia, and Latin America, Arts Collaboratory looks to reshape the program with a more intense focus on art and social innovation. Our aim is not only to support art organizations individually but as part of a loose network. In this network the unique knowledge of each organization will be shared and prove a new force in the fields of contemporary art and social innovation across the globe. Santa Cruz de la Sierra, Bolivia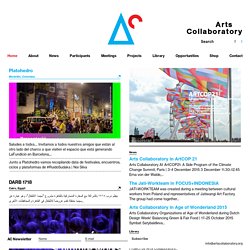 Advertisement Today we are pleased to provide our readers with a yet another round-up of high-quality icon sets. Below, you will find free sets covering a wide range of subjects, including Easter and food sections. Please read the license agreements carefully before using the icons, and feel free to follow the links: they will certainly come in handy when you're designing a new website or looking for inspiration. Please notice that we do know that round-ups of icon sets are getting old; but because these round-ups are always useful and handy, we are keeping doing them.