ART Audio Visual
Leonardo Da Vinci Misc. Nativetreesociety.org/fieldtr. Graphical. Virtual Reality. Sistine Chapel.
Music. Photography. Eyetracking. Color sound research. Scale modeling. Screen Recording Software. Graphics & Art. ART. Arts Collaboratory - Programme for artist-led initiatives. Icon Sets. Advertisement Today we are pleased to provide our readers with a yet another round-up of high-quality icon sets.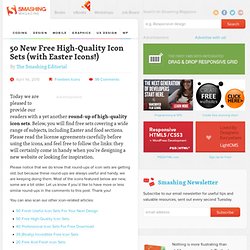 Below, you will find free sets covering a wide range of subjects, including Easter and food sections. Please read the license agreements carefully before using the icons, and feel free to follow the links: they will certainly come in handy when you're designing a new website or looking for inspiration. Please notice that we do know that round-ups of icon sets are getting old; but because these round-ups are always useful and handy, we are keeping doing them.
---