S.F.S.
Funny / Go Mrs. J!! on Boxnutt
Plato realizes that the general run of humankind can think, and speak, etc., without (so far as they acknowledge) any awareness of his realm of Forms. The allegory of the cave is supposed to explain this. In the allegory, Plato likens people untutored in the Theory of Forms to prisoners chained in a cave, unable to turn their heads.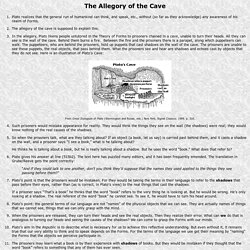 Abbreviation for: you only live once The dumbass's excuse for something stupid that they did Also one of the most annoying abbreviations ever.... Guy 1: "Hey i heard u got that girl pregnant" Dumbass 1: " Ya man but hey YOLO"
yolo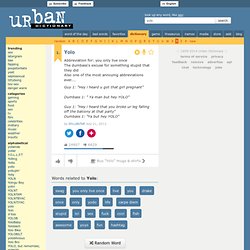 Evil Ostriches
Trust me, I´m Peña Nietp
Just Peña being Peña.
like a boss : Crazy Liver