S.F.S.
Funny / Go Mrs. J!! on Boxnutt
Plato realizes that the general run of humankind can think, and speak, etc., without (so far as they acknowledge) any awareness of his realm of Forms. The allegory of the cave is supposed to explain this. In the allegory, Plato likens people untutored in the Theory of Forms to prisoners chained in a cave, unable to turn their heads.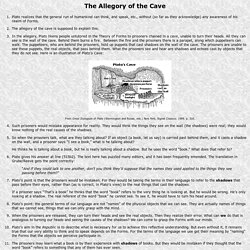 yolo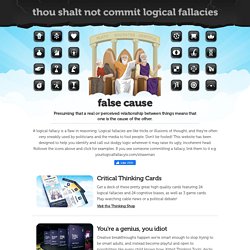 Presuming that because a claim has been poorly argued, or a fallacy has been made, that the claim itself must be wrong. A logical fallacy is a flaw in reasoning. Logical fallacies are like tricks or illusions of thought, and they're often very sneakily used by politicians and the media to fool people. Don't be fooled! This website has been designed to help you identify and call out dodgy logic wherever it may raise its ugly, incoherent head. Rollover the icons above and click for examples.
Evil Ostriches
Trust me, I´m Peña Nietp
Just Peña being Peña.
like a boss : Crazy Liver