Wireless
When I first got an HDTV I still had SD service from my satellite company and couldn't check out the HD quality. After searching the web a bit I came up with a few DIY HDTV antennas. The first one I built was a fractal antenna. It wasn't exactly to spec.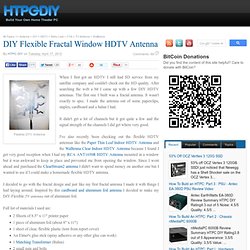 DIY Flexible Fractal Window HDTV Antenna
PirateBox is a self-contained mobile communication and file sharing device. Simply turn it on to transform any space into a free and open communications and file sharing network. Share (and chat!)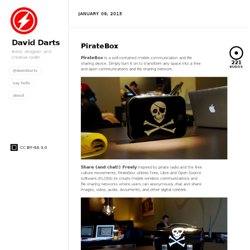 I've found another use for my parallel port controlled socket box ; by using it in conjunction with a bluetooth dongle, I can detect when I have wandered out of the room.
Controlling the mains with bluetooth proximity | Products of Mike's Mind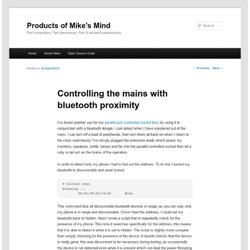 Build Your Own Unified, Cordless TV-Plus-Entertainment-Center Combo
IKEA's new UPPLEVA entertainment center promises the holy grail of home theaters: a fully integrated, organized TV, stereo, and peripherals.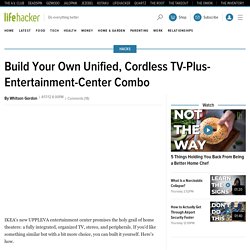 Setup a DIY Network 'DropBox' (aka PirateBox)
PirateBox allows you to quickly setup a mobile wireless file sharing network. Basically, it's a P2P file-sharing device that can turn any space into a temporary, but secure wireless file sharing network.
Build a Solar-Powered, Portable Wi-Fi Hotspot
If you'd like to pull down a strong Wi-Fi signal wherever you are, this simple but effective hack turns a router, a solar panel, and a cigar box into a portable Wi-Fi hotspot that repeats any open Wi-Fi network it finds. Essentially the entire build is just a gutted Linksys router running DD-WRT, friction fit into a cigar box, with its power adapter cord spliced to a small pack of AA batteries that is trickle charged by the solar panel.
Build Your Own Tiny Wi-Fi Camera