Travel
Dear Lifehacker, I'm planning my vacation and want to make sure I pick a good neighborhood to stay in. The last hotel I stayed at was decent, but the neighborhood was really boring. Is there an easy and quick way to scope out a neighborhood?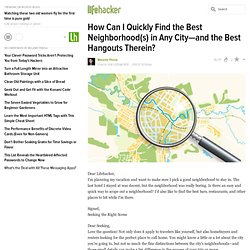 How Can I Quickly Find the Best Neighborhood(s) in Any City—and the Best Hangouts Therein?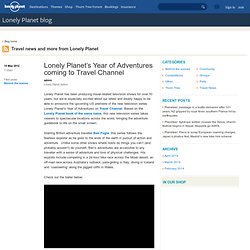 Lonely Planet has been producing travel-related television shows for over 10 years, but we're especially excited about our latest and doubly happy to be able to announce the upcoming US premiere of the new television series Lonely Planet's Year of Adventures on Travel Channel . Based on the Lonely Planet book of the same name , this new television series takes viewers to spectacular locations across the world, bringing the adventure guidebook to life on the small screen.
Lonely Planet's Year of Adventures coming to Travel Channel – Lonely Planet blog
Top 6 Sites for Travel Inspiration
Curious Expeditions
Traveling
Nov 17, 2011 12:23:00 AM Jane Ormond Lonely Planet Author With America's Transport Security Administration recently 'celebrating' its 10th birthday , we've been reflecting on the massive changes in travel over the past couple of decades – especially the changes wrought by September 11, the reason for the creation of the TSA.
Travel then and now: oh how you've changed