Text Based and Tabletop
High Precision Gaming Dice Set
Weird Gaming Dice Set
Dungeons & Dragons Essentials "Red Box" Set
Zombie Dash Board Game
Dungeons & Dragons & Bitches on Vimeo
AMV - Dead Alewives - Dungeons and Dragons(video)
d20herosrd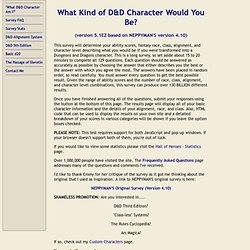 1. As far as looks go, I am...
What D&D Character Am I?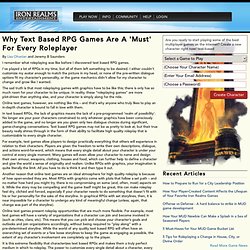 Why Text Based RPG Games Are A 'Must' For Every Roleplayer | Iron Realms MUDs
By Lisa Ohanian and Jeremy B Saunders I remember what roleplaying was like before I discovered text based RPG games.
Five Reasons to Play Tabletop Role-playing Games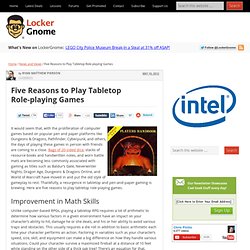 It would seem that, with the proliferation of computer games based on popular pen and paper platforms like Dungeons & Dragons, Pathfinder, Cyberpunk, and others, the days of playing these games in person with friends are coming to a close. Bags of 20-sided dice, stacks of resource books and handwritten notes, and worn battle mats are becoming less commonly associated with gaming as titles such as Baldur's Gate, Neverwinter Nights, Dragon Age, Dungeons & Dragons Online, and World of Warcraft have moved in and put the old style of gameplay to rest.
Zork
Zork was one of the earliest interactive fiction computer games , with roots drawn from the original genre game, Colossal Cave Adventure . The first version of Zork was written in 1977–1979 using the MDL programming language on a DEC PDP-10 computer. The authors— Tim Anderson , Marc Blank , Bruce Daniels , and Dave Lebling —were members of the MIT Dynamic Modelling Group .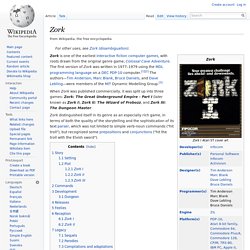 17.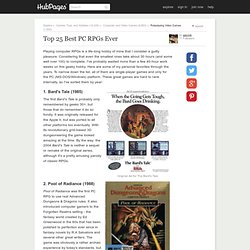 Top 25 Best PC RPGs Ever
Fantasy RPG - bestonlinerpggames.com
Best Text Based RPG I've Ever Played
Online text-based role-playing game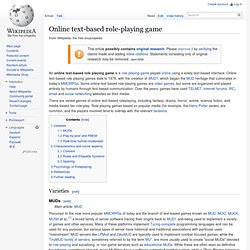 An online text-based role playing game is a role-playing game played online using a solely text-based interface. Online text-based role playing games date to 1978, with the creation of MUD1 , which began the MUD heritage that culminates in today's MMORPGs .
Dungeons & Dragons Roleplaying Game Official Home Page