Rich
Millionaire Fair — Luxist
While Range Rover may have had the market cornered once upon a time, today buyers in the market for a luxury sport-utility or crossover have no shortage of choices. But those European buyers looking for something a little more exclusive have a new option in front of them: the Infiniti FX Millionaire Edition. Set to be unveiled next week at Amsterdam's Millionaire Fair, the special edition FX crossover is available with either a 3.7-liter V6 or 5-liter V8. It can be ordered in either Obsidian Black or White Moonlight, and is complemented by special dark graphite trim around the grille, windows, roof rails and 21" wheels.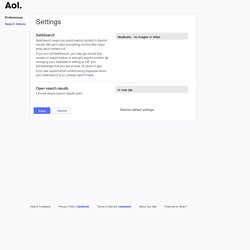 Ever wondered how to own your own private island ? With many of major cruise lines now owning their own white sandy beaches in the Caribbean here is a look into how we can own our own paradise too. Iglucruise is a award winning UK based cruise travel agency providing cruises from Southampton and great cruise deals to the Caribbean and Mediterranean Cruises . © Copyright Iglucruise 2010+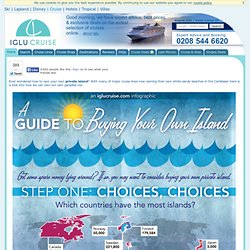 Just when you think that paying over $400 for your smartphone is ridiculous, new designer phones come to the market to relish extravagance at its best, decorated with diamond and filled with the phone numbers of high-priority V.I.P. celebrities. The top 5 most expensive phones on the planet are packed with gold, glitter and glamour, and are as follows. Stuart Hughes iPhone 4 Diamond Rose Edition An exorbitant price tag of 8 million dollars, a rose-gold back plate, and 100 carats of flawless diamonds embellish this stunning mobile phone.
Top 5 Most Expensive Phones On The Planet - Cool Gizmo Toys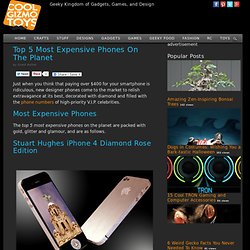 World's Most Desirable Luxury Brands - Forbes.com
Luxury Lifestyle, Luxury Accomodations, Luxury Adventures, Luxury Art, Luxury Aircraft For Sale, Luxury Cars, Luxury Yachts, Luxury Watches, Luxury Articles, Luxury Homes, Luxury Real Estate, Luxury Services, Luxury Vacations, Luxury Travel, Luxury Restau
Home | The Luxury Institute, LLC
The Luxury Institute is the objective and independent global voice of the high net-worth consumer. LuxuryBoard and LCRMA Groups for luxury industry leaders dedicated to learning about the market and building customer-centric brands. CCI To build a great customer culture for non-luxury enterprises, visit Customer Culture Insitute (CCI).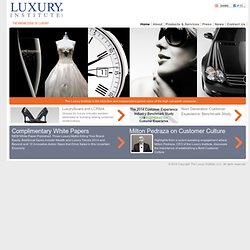 Luxury Link | Luxury Hotels, 5-Star Resorts & Vacations - The Best Deals
unnamed pearl
Most-Expensive.net — The Most Expensive Journal
Tech Current - "If Money Was No Object" Wishlist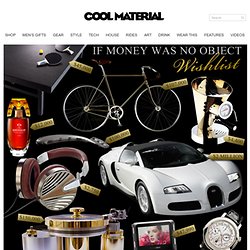 You won't find any of these items at the bottom of a pile of soccer moms at your local Wal-Mart. In fact, you won't find them in many stores at all. This is the gear you'd ask Santa for and he'd even be like, "Whoa, who do I look like, Mark Zuckerberg?" While you probably won't find any of these drool-inducing items wrapped up awaiting your eager hands this holiday season, a guy can dream, can't he? Maybe a sibling just hit the lottery or you saved some rich dude's life and he won't accept your faux modesty. Whatever your imaginary scenario, here's a few things you might be asking for.
Red Butler | Personal Assistant & Concierge Services | 888.BUTLER.2