Learn To Play Guitar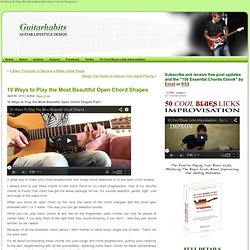 10 Ways to Play the Most Beautiful Open Chord Shapes Part I A great way to make your chord progressions and songs sound awesome is to use open chord shapes. I always love to use these chords to add some flavor to my chord progressions. One of my favorite chords is Fsus2.That chord has got the whole package for me. It's sounds beautiful, gentle, tight, cool and rough at the same time. When you move an open chord up the neck the name of the chord changes and the chord gets extended with 1 or 2 notes.
Photo by John W. Tuggle If I have to name two things that took my guitar playing to the next level I would say music theory and memorizing the fingerboard.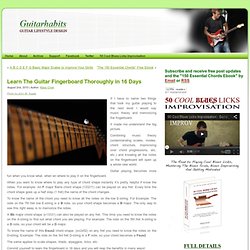 The following free guitar lessons have been created with the beginner in mind.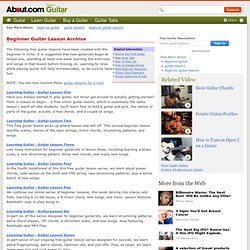 Learn How to Play Guitar Online Free Guitar Lessons, Free Electric Guitar Tab, Guitar Forum, Beginner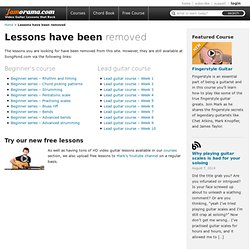 Welcome along! We're so glad you could make it. Pull up a seat and hit play to start your first lesson. We'll send your next lesson in a couple of days. Until then, keep practicing what you've learned in this lesson.
Rhythm and Timing Video Tutorial