Freelancing
Want to be a Part-Time Freelancer? Launch your Freelance Career Without Quitting your Day Job. | Freelance Weekly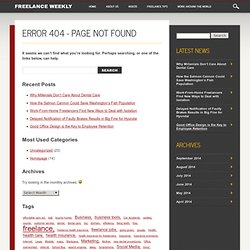 Freelance writer. Dream job, right? Unfortunately, most of the resources out there are geared toward writers with experience, meaning a publishing and writing background.
Knowing how to become a writer means sorting through loads of information online, deciding what's best for you, and then putting it into action. We'll go over the most basic, step-by-step ways to begin making money and building a career as a freelance writer. What Exactly IS Freelance Writing? The first step to successful freelance writing is to understand what it is exactly that you're getting into. No, I won't hire you to write for me, and no, this isn't a "job" per se, where you work for one company all the time, and they pay you regularly with the same paycheck (although that might be one of the arrangements you will find out there).
How to Become a Writer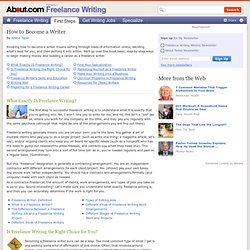 Freelance Writing: The First Step for Students' Career | Freelance Weekly
While there are many online opportunities to write, a university or college student tends to get confused about which ones to trust and which to avoid. This problem is further worsened by posts on the web, which provide lists of top writing websites. This is a problem because it leads to older sites overshadowing newer ones, which are just as genuine and usable. Also, some posts stay published for years and by the time a student reads them, the trends may have changed and the information may be out of date. It can be different custom and admission essay writing sites or research paper writing services.
Freelance Writing: Getting started for real | College-Startup
Freelance writing at first thought can be kind of a glamorous vision – getting paid for sitting in coffee shops, jotting down your opinions on a topic, working whenever you want, and getting paid for your published articles. I mean, Chris from Chrisblogging made $10,000 last mont h , and you probably already figured out by now that that comes to $120,000 a year. Easy right? For real though, it's tough.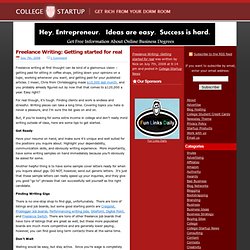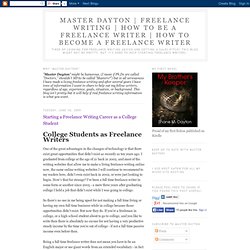 One of the great advantages in the changes of technology is that there exist great opportunities that didn't exist as recently as ten years ago. I graduated from college at the age of 21 back in 2002, and most of the writing websites that allow me to make a living freelance writing online now, the same online writing websites I will continue to recommend to my readers here, didn't even exist back in 2002, or were just looking to begin. How's that for strange? I've been a full time freelance writer in some form or another since 2005 - a mere three years after graduating college I held a job that didn't exist while I was going to college.
Starting a Freelance Writing Career as a College Student
Start Freelance Writing - How to Start a Freelance Writing Career
If there's an email that I get once a day, it's some variation on the question "How Do I Get Started?" Luckily, I get a bit of background with the question, and so I can (sort of) tailor the answer to the individual email -- even if it's just a sentence or two. For example, I may refer a former technical writer wanting to turn freelance to the Society for Technical Communication , while I would direct a stay at home mom looking to make a few extra dollars to Freelance Writing Gigs . I recently told a downsized administrative assistant that she should start with some business writing such as brochures and newsletters, and suggested to someone who desperately wanted to be a full time magazine writer to read Writer's Market cover to cover.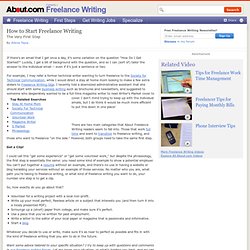 Skip to search. Make Y! My Homepage
How can I get involved in freelance writing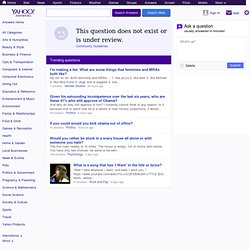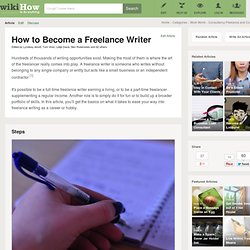 How to Become a Freelance Writer: 12 steps
Hundreds of thousands of writing opportunities exist. Making the most of them is where the art of the freelancer really comes into play. A freelance writer is someone who writes without belonging to any single company or entity but acts like a small business or an independent contractor. [1] It's possible to be a full-time freelance writer earning a living, or to be a part-time freelancer supplementing a regular income. Another role is to simply do it for fun or to build up a broader portfolio of skills. In this article, you'll get the basics on what it takes to ease your way into freelance writing as a career or hobby.
Freelance Writing as a Summer Job for Students
Freelance Writing Jobs | Beginners | College Students | Moms
This site is pretty much the opposite of the above mentioned one in terms of value and substance. It is a windfall of very valuable information on a variety of ways to make money online or from your home. It is legitimate and it is better than good - this site gets top marks for value. Like I previously stated - it is a windfall of information. Prepare for some information overload. There is a whole lot covered here and it is all good stuff.
For some reason, a good chunk of the people who find this freelance writing blog are college students interested in freelance writing. Actually, this is great. I started shortly out of college, and in fact put myself through graduate school and lifted myself out of homelessness through freelance writing. While I was planning on this post being a relatively short update, especially since it's 1:39 a.m. (I know, I know, that should be early for a writer - but I'm a creative writer, too, so 29 years old has seen a lot of mileage on the wheels, LOL), but this is one freelance writer who believes in caffeine, loves to help other people, and is tired of working on everything that actually makes me money from my writing, so the size of this blog post will be a race between how tired I am versus how long I can ramble.
Freelance Writing College: The 4 Year Writing Plan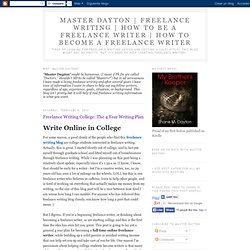 Travel Writing — By Lost Girls on January 30, 2011 at 2:20 pm Be sure to check out our new Pitching 101 Series, including interviews with: BootsnAll editor , Katie Hammel New York Times' deputy travel editor, Monica Drake The Expeditioner's founder and editor-in-chief, Matt Stabile Galavanting 's managing editor, Joseph Hernandez Travel Belles' publisher and editor, Margo Millure Go NOMAD 's general edit Max Hartshorne Travel Agent senior editor Joe Pike TravelingMom 's editor Cindy Richards Recommend 's managing editor Paloma Villaverde de Rico Want to get paid to travel?
What Do I Need to Do Now That I'm Making Some Legit Money Freelancing?
Dear Lifehacker, I did a couple of small side projects for friends and now it looks like I might get some steady freelance work and actually make some real money part-time. I'm not ready to quit my day job, but do I need to do anything official like actually start a business or register somewhere now that I'm actually making money freelancing? Thanks, Moonlighter
Hello all, and for those of you who left kind comments, thank you very much, they are all greatly appreciated. The first time I talked about my first lucky break that busted the flood gates open, and I want to talk about that a little bit more before I get more into growing my business as a freelance writer . Most freelance writers I know have an initial "flood gate period," which helps reinforce my idea of making your own luck. Getting that one job that creates a flood gate of work and profit for you can make that one job lucky, but also if you keep at it, working hard, there will be a flood gate. Another way I put it: isn't it amazing how often those guys working really hard with extra hours end up getting "lucky" over everyone else?
How to Start Freelance Writing
How to Freelance | Rockable Press | Rockable Press
If you want to start your freelance career the right way, then How to Be a Rockstar Freelancer will give you everything you need to become the best freelancer in town! 212 Pages of Expert Freelancing Advice Covering everything from getting started to expanding your business, How to Be a Rockstar Freelancer is the official FreelanceSwitch book. Written by Collis & Cyan Ta'eed – the founders of the site – it's packed with new information, advice and insights not covered on the blog. If you want to start your freelance career the right way, then How to Be a Rockstar Freelancer will give you everything you need to become the best freelancer in town!
Things You Should Expect If You Start Freelancing and How to Prepare Yourself
There's no better way to scrape up a few bucks in this economy or free yourself from a boss you dislike , or makes you sick with stress than doing some freelancing or starting your own business on the side. If you're thinking about taking the plunge, here are some things you should look out for, and some tips to help prepare before you take the first step. What You Should Be Ready For If you have a job that pays the bills now, that's great, and you definitely shouldn't quit to start your side business or start freelancing , but walking the line between full-time employee at one place and working for yourself on the other hand presents some challenges you'll need to be ready for before you do it. It may sound like the easy way out since you can work on your business without risking a steady paycheck, but here are a few things you should be ready for. Be ready to make your passion "work."
How to earn money writing articles for eHow
Making Money on Squidoo - How Much Can You Make?
Writing on Squidoo: Five Helpful Tips To write and Make Money
How to make money writing online
Article Writers Make Money Writing on Squidoo
Tutorials and Community - HubPages.com
24 Steps to a Profitable Hub
Make Money Writing on HubPages