Computer & Hardware
How to Properly Clean All Your Gadgets Without Ruining Them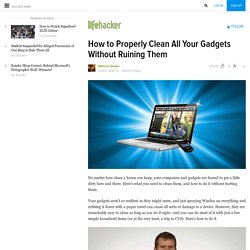 No matter how clean a house you keep, your computers and gadgets are bound to get a little dirty here and there.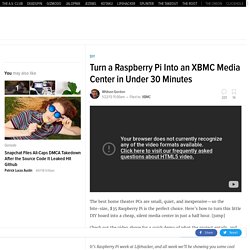 The best home theater PCs are small, quiet, and inexpensive—so the bite-size, $35 Raspberry Pi is the perfect choice. Here's how to turn this little DIY board into a cheap, silent media center in just a half hour.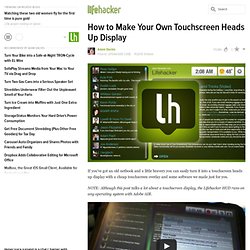 If you've got an old netbook and a little bravery you can easily turn it into a touchscreen heads up display with a cheap touchscreen overlay and some software we made just for you. NOTE: Although this post talks a lot about a touchscreen display, the Lifehacker HUD runs on any operating system with Adobe AIR. The video above will walk you through, in detail, how the software works and how you can hack together a touchscreen tablet out of a netbook, but here's the gist.
Dear Lifehacker, I'm in the market for a new computer, but I keep reading that I should wait until Intel's Ivy Bridge processors get released.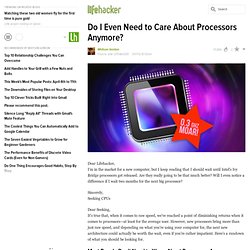 Do I Even Need to Care About Processors Anymore?
Peripherals & Accessories
Adjustable Aluminum Laptop Desk
British firm develops 'cheapest wireless tablet'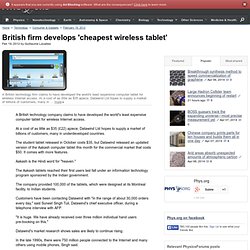 A British technology firm claims to have developed the world's least expensive computer tablet for wireless Internet access.
Dear Lifehacker, I just got a new smartphone and don't need my old one.
What Can I Do With an Old Smartphone (Besides Sell It)?