Cheap Easy Food AKA College
College Recipes | Cheap & Easy Recipes
One of these days the weather is going to turn warm and sunny and we are all going to be busting out of the house to enjoy gardening, walking, biking, soccer, picnics, and much more.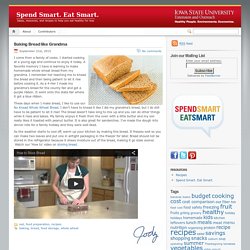 Spend Smart. Eat Smart.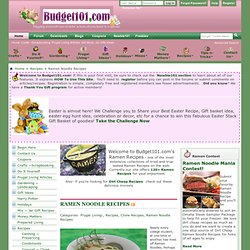 Submit your favorite Ramen Noodle Recipe and you'll be automatically entered to win an Omaha Steak Sampler Package to help fill your freezer.
Ramen Recipes | Dirt Cheap Meal Ideas
Save Money on Groceries By Cooking Like a Peasant
Making great meals using just a few resources is an art many of our grandmothers and great-grandmothers know how to do.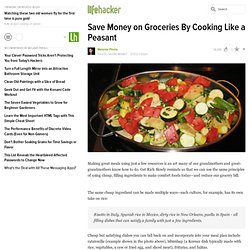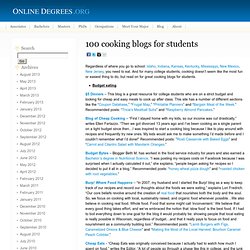 Budget eating
Cooking With Ramen For The Post Grad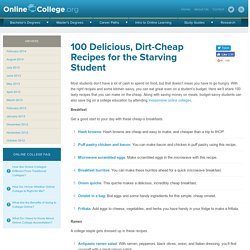 Most students don't have a lot of cash to spend on food, but that doesn't mean you have to go hungry.
Recipes for College Students - How to Cook in the Dorm
To avoid late-night fast-food visits, keep a few of your favorite foods on hand. "Canned goods are good," says Carle, who suggests canned beans: "They always work very well in the microwave." Supplement with rice and you've got a meal.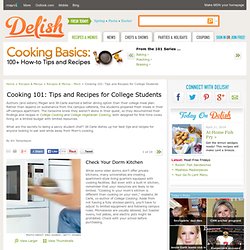 The Campus Survival Cookbook 1 (9780688050306): Jacqueline Wood
Healthy Cooking Shortcuts for Lazy People
We know you get it, logically at least.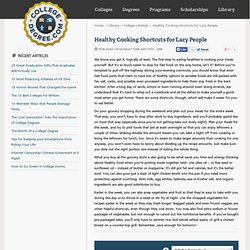 Easy Ways to Get More Green Into Your Diet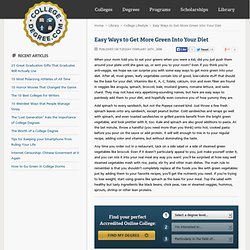 When your mom told you to eat your greens when you were a kid, did you just push them around your plate until she gave up, or sent you to your room?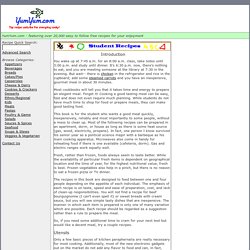 Student Cooking Ideas
Introduction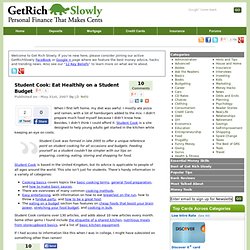 When I first left home, my diet was awful.
Student Cook: Eat Healthily on a Student Budget
Whether you're a college student, single career builder, or parent with mouths to feed, we're all short on time. Luckily anyone, undergraduate or otherwise, can learn to cook easy, low-effort meals that are cheap, nourishing, and helpful at healing last night's indulgences.
Master the Art of Low-Effort Cooking