To be stored
Photo by WBDX Mais qui sont ces femmes ? Qui sont-elles ? J'aimerais qu'on me le dise. Qui sont ces femmes qui arrivent à rendre les hommes complètement dingues ?
2011 septembre « "Girl, you'll be a woman Soon"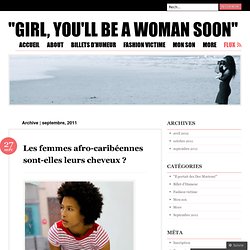 Broadcast Yourself.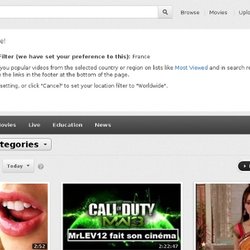 Welcome to YouTube! The location filter shows you popular videos from the selected country or region on lists like Most Viewed and in search results.To change your location filter, please use the links in the footer at the bottom of the page. Click "OK" to accept this setting, or click "Cancel" to set your location filter to "Worldwide". The location filter shows you popular videos from the selected country or region on lists like Most Viewed and in search results. To change your country filter, please use the links in the footer at the bottom of the page.
Elan on Vimeo
Hadopi, la mauvaise réputation qui fait pschiittt ! - Peer2peer - ElectronLibre
ElectronLibre a été associé en tant qu'observateur, en amont, par l'Hadopi à la réalisation de l'enquête sur les usages d'internet, et les pratiques des internautes. La haute autorité publie son second volet qui servira de base à un baromètre semestriel. On se méprend souvent sur la majorité silencieuse, celle que l'on croit attachée aux libertés, mais qui laisse planer le doute sur ses intentions...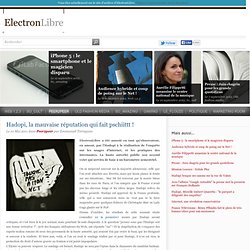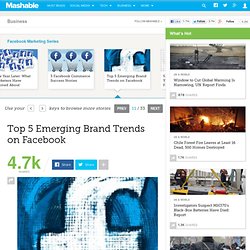 Field of Dreams may have popularized the notion that, "If you build it, they will come," but in today's Facebook generation, brands are beginning to go where the masses are, instead of relying on the masses to come to them. With 500 million members, Facebook represents real-time access to the online mainstream. For years, brands have been using their Facebook Pages to connect with customers. As Facebook blossoms, so does brand ingenuity, and in recent months we've seen a surge in campaigns that inspire Facebook giving, incorporate Facebook Places and feature Facebook as a prominent part of product reveals and fan exclusives.
Telling Stories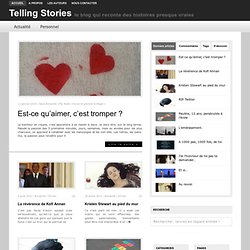 Est-ce qu'aimer, c'est tromper ? Le bonheur en couple, c'est apprendre à se mentir à deux. Je veux dire, sur le long terme.
Capturing the Atom Bomb on Film - Audio & Photos
De Roméo et Juliette à Chatroulette » Article » OWNI, Digital Journalism
La communication « sans corps » n'est pas propre à l'Internet, elle fait au contraire partie des relations sociales. Alain François analyse la place du corps dans les échanges en comparant des exemples emprunté à la littérature et au Net. Attention : page très légèrement, mais vraiment très légèrement misanthrope… Croyez-moi, le problème de tous ces gens numériquement connectés entre eux, c'est qu'ils ne se croisent plus, il n'y a plus de convivialité, plus de contact « humain », une véritable disparition du corps de l'autre ! Ben tiens ! Donc, moi, connecté depuis 1998, je suis un monstre froid, un ours asocial, coincé dans une sorte d'hibernation perpétuelle… fasciné par un écran lumineux animé par une altérité cybernétique… Bien sûr !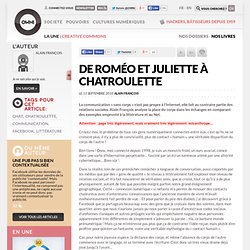 Les mécanismes séculaires de l'influence médiatique » Article » OWNI, Digital Journalism
Les "influenceurs" se prétendent les défricheurs-interprètes des nouveaux territoires du web. Leurs techniques n'ont pourtant rien de nouveau... Elles s'appuient sur 5 principes séculaires. Les « influenceurs », interprètes des autochtones du web, sont les éclaireurs des nouveaux territoires médiatiques auprès des commerçants et politiques qui n'y entendent rien. Leur technique repose sur 5 principes séculaires.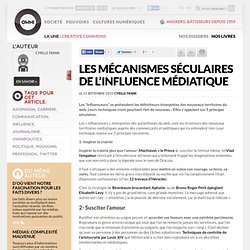 New York Business Networking - Biznik
Internet as a Medium /\ Public Relations of tomorrow - Created as my exercise site for my PR studies at McGill
Ras le buzz !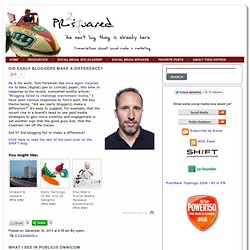 It is often the "little things" that can make or break you. One of the tenets we try to teach at SHIFT is "Underpromise, Overdeliver." There is nothing more frustrating to a client than expecting the moon, because they've been told to expect the moon … but getting a slice of green cheese, instead.
Citoyens ! Un pseudo bon baromètre de l'état du Social Media dans les entreprises dévoilé par eMarketer ce matin : Les tactiques seraient dans ce panel déjà bien amorcées au sein des entreprises américaines et européennes. Quelques critiques : la vision américaine du Social Media reste très orientée sur l'appréhension du web derrière un PC de bureau. N'empêche que la révolution à monitorer est dans la rue
L'état de l'intégration du Social Media marketing dans les entreprises (eMarketer)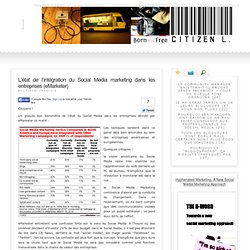 My passion: Inspiring women to embrace their power to lead and live without limits. Let me share with you my front-line experiences as an advocate, author and public speaker, and as a leader myself in roles that included serving as a former president and CEO of Planned Parenthood Federation of America. Through imparting practical leadership skills I learned, I can help you embrace your authentic power and be more intentional and purposeful in your career and your personal and civic life.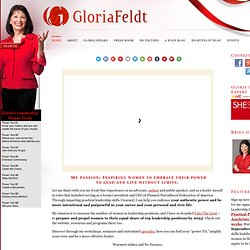 GLORIA FELDT | courageous leadership, powered women, heartfeldt politics
1) | La Gaîté Lyrique
Comment les agences vous laissent dans la matrice ? La Pilule Bleue et la Pilule Rouge
0inShareinShare0 Les médias de conversation ne sont pas des médias comme les autres. Vous pouvez acheter un tweet ou du display sur facebook.
Connaissez-vous The Persuaders, le cabinet conseil que j'ai co-fondé ? - Social Media, Community Management, Social CRM, e-Reputation par Cédric Deniaud
Vous êtes nombreux lorsque l'on se croise In Real Life à me demander ce que je fais puisque la notion de conseil ou consultant est largement galvaudé. Je prends donc quelques minutes pour une fois pour vous expliquer mon (ou plutôt notre) positionnement : je ne suis ni Community Manager, ni en agence Social Media. J'ai co-fondé dernièrement avec deux autres spécialistes d'Internet et des nouveaux enjeux sociaux, communautaires et participatifs le cabinet conseil The Persuaders : Romain PECHARD : fondateur de ReadWriteWeb France et ancien de chez BlueKiwi, FullSIX, Netvibes, ... et auteur sur Weqli.comStéphane PUCHOIS, en charge des relations commerciales, il a été précédemment directeur de clientèle chez Feedback2.0, éditeur de plateformes conversationnelles ou bien encore RedShift, spécialisé dans le mobile Pourquoi un cabinet conseil ? Les annonceurs et les agences ont besoin de conseil pour comprendre les nouveaux enjeux d'Internet.
alban
Les vacances de la Toussaint sont propices à la lecture, voici don mes dernières: - Les Nouveaux Bovary, de G. Lewi, Pearson
La saga des métiers de Fauchon
Pop star tops Twitter charts
Personne ne discrimine les femmes au travail… sauf elles-mêmes
Social Media Release: Evolution
Le bad buzz, est-ce si grave au fond ? Storytelling et contre-story
redbridgeasia.net | Cross Cultural Communications
Faut-il chercher le consensus pour avoir une bonne e-reputation ?
Cambodge : 12 blogs à lire
cartebig.jpg (Image JPEG, 2134x1600 pixels) - Redimensionnée (51%)
Where is Annabel? …
Books: The Internet Case Study Book
Sandro et la gestion de crise
American Apparel: An American Branding Tragedy
Rise of the European SuperAngel
Inception, Extraction and the Socialization of Business
Tomorrow's media needs to be wired, inspired and for women | Media | The Observer
Influencing the Influencer
N'engagez jamais un expert en réseaux sociaux ! » Article » OWNI, Digital Journalism
Toy Story 3, l'homme est un jouet pour l'homme… » Article » OWNI, Digital Journalism
10 Useful iPhone Keyboard Shortcuts, Tips and Tricks
101 Ways to Save Apple: Ten Years Ago at Wired | Gadget Lab
Facebook Places: A Field Guide
The Red Chair Series: Interview with Thomas Crampton
Web ETU - Université Lyon 2 - À propos de Cairn
unnamed pearl
The Red Chair Series: Interview with John Stauffer
Solidar Suisse tritt Nespresso-Clooney zwischen die Beine
Proust, le dressage du mastodonte, ou, comment apprendre à lire...
Cas pratique Youtube : Perrier et son club très « hot »
Best practice marketing examples, digital innovation & creative media case studies :: Cream – The Innovation Exchange