Steve Jobs
Les hommages à Steve Jobs dans la pub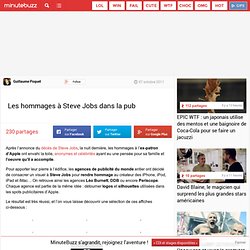 Après l'annonce du décès de Steve Jobs, la nuit dernière, les hommages à l'ex-patron d'Apple ont envahi la toile, anonymes et célébrités ayant eu une pensée pour sa famille et l'oeuvre qu'il a accomplie. Pour apporter leur pierre à l'édifice, les agences de publicité du monde entier ont décidé de consacrer un visuel à Steve Jobs pour rendre hommage au créateur des iPhone, iPod, iPad et iMac… On retrouve ainsi les agences Léo Burnett, DDB ou encore Periscope.
"Tribute to Steve Jobs" cartoon | Tom Fishburne: Marketoonist
L'humour noir fait le Jobs
Si vous n'êtes pas encore au courant, Steve Jobs, le co-fondateur d'Apple, est mort. La planète entière lui rend hommage et on ne compte plus les sites Internet qui ont modifié intégralement le design de leur home.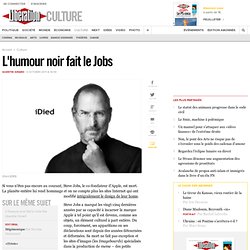 AllThingsD marks the anniversary of Steve Jobs's death with Walt Mossberg's memories of the man, originally published Oct. 5, 2011.
The Steve Jobs I Knew - Walt Mossberg - Mossblog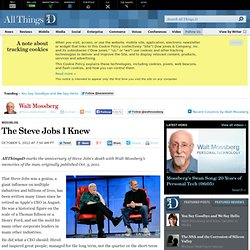 Le vrai-faux tic de langage de Steve Jobs - Blogs EchosVidéos