North Korea & Social Media
Things That Made Kim Jong-Il Smile And Frown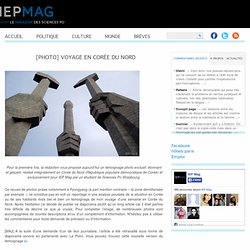 Pour la première fois, la rédaction vous propose aujourd'hui un témoignage photo exclusif, étonnant et glaçant, réalisé intégralement en Corée du Nord (République populaire démocratique de Corée) et exclusivement pour IEP Mag par un étudiant de Sciences Po Strasbourg.
[Photo] Mon voyage en Corée du Nord | IEP Mag
Petite immersion dans le WTF nord-coréen
HQ | I'm So Ronery by Kim Jong - Team America: World Police
Welt Kompakt: Missile Attack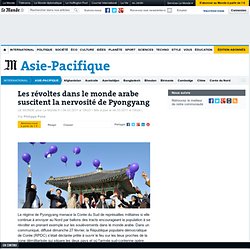 Le régime de Pyongyang menace la Corée du Sud de représailles militaires si elle continue à envoyer au Nord par ballons des tracts encourageant la population à se révolter en prenant exemple sur les soulèvements dans le monde arabe.
Les révoltes dans le monde arabe suscitent la nervosité de Pyongyang
Uriminzokkiri Youtube Hack (January 8, 2011)
Korean hackers mount cyber skirmishes in propaganda war | Technology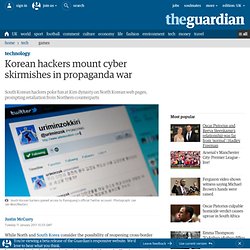 South Korean hackers gained access to Pyongyang's official Twitter account. Photograph: Lee Jae-Won/Reuters While North and South Korea consider the possibility of reopening cross-border talks, the two countries' hackers are conducting a proxy war in cyberspace.
Korean hackers stage social media attacks via Twitter and YouTube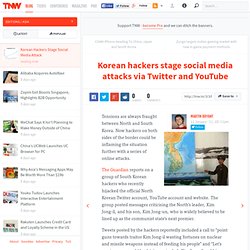 Tensions are always fraught between North and South Korea. Now hackers on both sides of the border could be inflaming the situation further with a series of online attacks.
Carter on way to North Korea to free U.S. prisoner: report
Carter in N.Korea to free U.S. prisoner: reports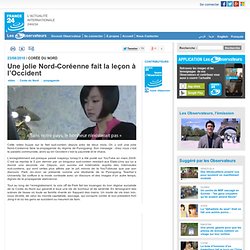 Cette vidéo buzze sur le Net sud-coréen depuis près de deux mois.
Une jolie Nord-Coréenne fait la leçon à l'Occident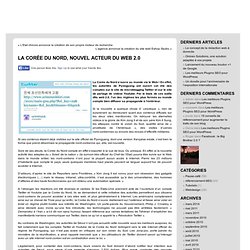 La Corée du Nord s'ouvre au monde via le Web ! En effet, les autorités de Pyongyang ont ouvert cet été des comptes sur le site de microblogging Twitter et sur le site de partage de vidéos Youtube .
La corée du nord sur le web | Création de sites internet
Naenara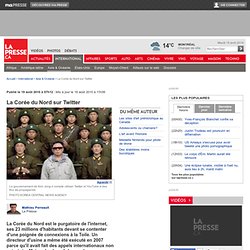 «C'est visiblement destiné à une clientèle externe, aux Sud-Coréens en particulier», explique Marcus Noland, économiste de l'institut Peterson à Washington, qui a publié en 2008 une analyse du secteur nord-coréen des télécommunications. «Ça ne signifie pas que l'internet progresse dans le pays.
La Corée du Nord sur Twitter | Mathieu Perreault | Asie & Océanie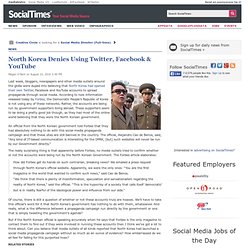 Last week, bloggers, newspapers and other media outlets around the globe were duped into believing that North Korea had opened their own Twitter , Facebook and YouTube accounts to spread propaganda through social media.
North Korea Denies Using Twitter, Facebook & YouTube
North Korea's Twitter account: "uriminzok" means "our people"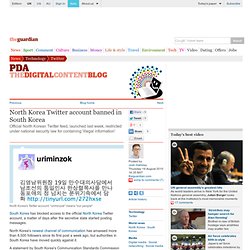 North Korea Twitter account banned in South Korea | Technology
Welcome To Twitter, North Korea
17 August 2010 Last updated at 23:14 ET By Clark Boyd Technology correspondent for PRI's The World
North Korea creates Twitter and YouTube presence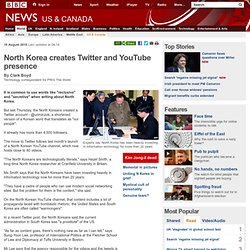 uriminzokkiri (uriminzok) on Twitter