Cute In Fashion
Twins for peace
Burberry has decided to give us a little more than their very english touch of well dressed under the rain by release a new video campaign: Body. Directed by the Chief Creative Officer himself Christopher Bailey,shot by the peruvian fashion photographer Mario Testino, the video reveals the body of the ex Victoria Secret Model, and "actress" (Transformers 3: I mean what am I supposed to say) Rosie Huntington-Whiteley,shot by Mario Testino in London. Not bad, not bad
Burberry : Body with Rosie Huntington-Whiteley | Sparks for your Life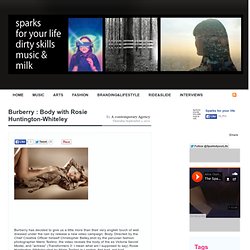 FrenchTrotters Portrait #01 - Carole on Vimeo
I Love Paris. I therefore love Laduree macarons, all things Louis Vuitton, toy dogs, and chic messy buns. As far as the Parisian bun goes, I am also ever the fan of dirty hair how-tos.
Messy Bun How-To « Glitter & Pearls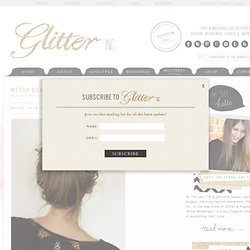 TWO
Pink Coujob Satin T-Bar Shoes, Manolo Blahnik
The Art of Travel by Louis Vuitton
Chaîne de thelibertylondon
Acne, la marque suédoise qui monte
Charlotte Gainsbourg adore ses jeans Tube, Vanessa Paradis, ses Hep, et on dit que Sofia Coppola n'a pas quitté les siens durant le tournage de Somewhere. Après un premier défilé masculin présenté à Paris dans une ambiance bon enfant de hot-dogs suédois et de tubes Abba-esques, la marque venue du Nord ouvrira bientôt une seconde boutique parisienne dans une ancienne entreprise d'électricité du Marais. Décidément, rien ne semble pouvoir stopper la poussée fulgurante d'Acne.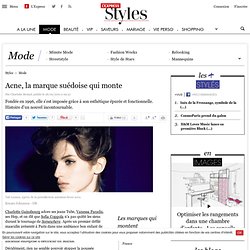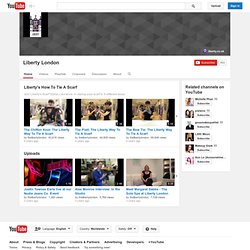 Welcome to YouTube! The location filter shows you popular videos from the selected country or region on lists like Most Viewed and in search results.To change your location filter, please use the links in the footer at the bottom of the page. Click "OK" to accept this setting, or click "Cancel" to set your location filter to "Worldwide".
Chaîne de thelibertylondon
Paris Fashion Tour: American Vintage
Coverall Hats by NYrika on Etsy
Les bons vœux Voilà nous sommes le 15 31 et je vous adresse mes vœux un peu tardivement, certes, mais le début 2014 n'a pas été très chouette avec moi. Une grippe, de la fatigue accumulée et autres joyeusetés dont je vous épargnerai.