Brands & Stories
How Today's Hottest Startups Got Their Names
Mad Men, la collection Banana Republic en vidéo
Home
Apple, Google, Sony, Yahoo! … D'où vient leur nom ?
The Science of Slogans: The Best and Worst Ad Campaigns of All Time - Nigel Hollis - Business
What's in a slogan? One part elegant phrasing, two parts brand positioning, and a glaze of virtue and idealism. Oh, and don't forget a pinch of good luck.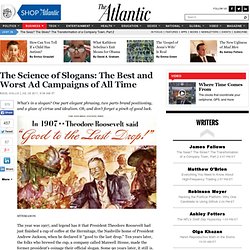 Ushahidi: Creating a New Narrative on Vimeo
Citoyens !
Définition du storytelling : une pratique à travers tweets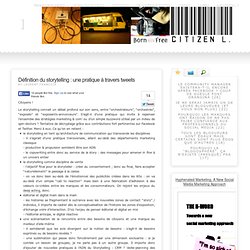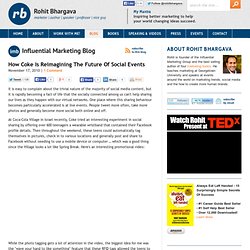 How Coke Is Reimagining The Future Of Social Events
November 17, 2010 | 1 Comment
MINI Getaway Stockholm 2010 - Case study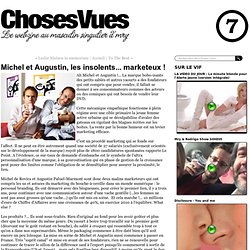 Ah Michel et Augustin !...
Michel et Augustin, les insolents... marketeux !
Share your Visual Life – Intel
brand and bottle Posted by Shirley Brady on January 10, 2011 12:45 PM Late last year marathon world record holder Haile Gebrselassie signed a one-year contract worth $100000 to endorse Johnnie Walker whiskey.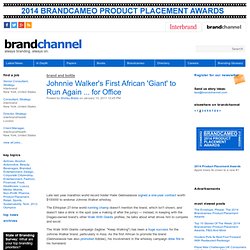 Johnnie Walker's First African 'Giant' to Run Again ... for Office
Brands - Creation, Design