Brands & Stories
How Today's Hottest Startups Got Their Names. Mad Men, la collection Banana Republic en vidéo.
Apple, Google, Sony, Yahoo! … D'où vient leur nom ? Home apps buzz gaming high tech.
The Science of Slogans: The Best and Worst Ad Campaigns of All Time - Nigel Hollis - Business. What's in a slogan?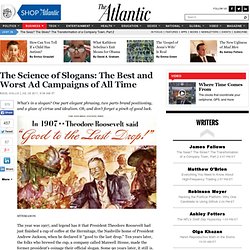 One part elegant phrasing, two parts brand positioning, and a glaze of virtue and idealism. Oh, and don't forget a pinch of good luck. Ushahidi: Creating a New Narrative. Définition du storytelling : une pratique à travers tweets. Citoyens !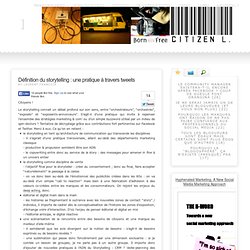 Le storytelling connait un débat profond sur son sens, entre "orchestrateurs", "orchestrés", "exposés" et "exposants-annonceurs". S'agit-il d'une pratique qui invite à repenser l'ensemble des stratégies marketing & com' ou d'un simple buzzword utilisé par un milieu de spin-doctors ? Tentative de décryptage grâce aux contributions fort pertinentes sur Facebook et Twitter. Merci à eux. How Coke Is Reimagining The Future Of Social Events. November 17, 2010 | 1 Comment It is easy to complain about the trivial nature of the majority of social media content, but it is rapidly becoming a fact of life that the socially connected among us can't help sharing our lives as they happen with our virtual networks.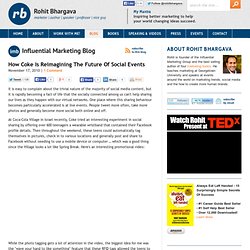 One place where this sharing behaviour becomes particularly accelerated is at live events. People tweet more often, take more photos and generally become more social both online and off. MINI Getaway Stockholm 2010 - Case study. Michel et Augustin, les insolents... marketeux ! Ah Michel et Augustin !...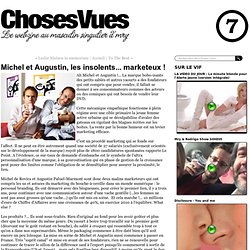 La marque bobo-isante des petits sablés et autres yaourts a des fondateurs qui ont compris que pour vendre, il fallait se donner à ses consommateurs commes des acteurs ou des comiques qui ont besoin de vendre leur DVD. Cette mécanique empathique fonctionne à plein régime avec une cible primaire la jeune femme active urbaine qui se déculpabilise d'avaler des gateaux en rigolant des blagues écrites sur les boites. La vente par la bonne humeur est un levier marketing efficace. Share your Visual Life – Intel. Johnnie Walker's First African 'Giant' to Run Again ... for Office. Brand and bottle Posted by Shirley Brady on January 10, 2011 12:45 PM Late last year marathon world record holder Haile Gebrselassie signed a one-year contract worth $100000 to endorse Johnnie Walker whiskey.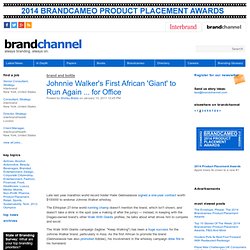 ---