2ndary
Marilyn Monroe Happy Birthday Mr President. American Psycho - Intro Scene. Elie Saab Haute Couture Spring Summer 2012 Paris. Brigitte Bardot - Une Parisienne. Dazed 20th Anniversary Somerset House Exhibition. Hosted by Somerset House and curated by Jefferson Hack and Emma Reeves, the exhibition is an immersive representation of the magazine's – and the book's – best bits, featuring original artwork created especially for Dazed & Confused, including Jake & Dinos Chapman's GCSE work and Sam Taylor-Wood's 360 revolutionary seconds.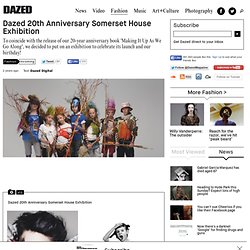 Our most sought-after and cutting-edge content will be displayed throughout five courtyard rooms at Somerset House. The first three act as a chronological journey through Dazed's visual transformation over the years, with early fashion features and editorial stories leading through to Dazed's present day aesthetic. The final two rooms house concepts created especially for Dazed by the late Alexander McQueen – Fashion-Able and Saló. From David Bowie to Björk, Harmony Korine to David Lynch, Kate Moss to Stockhausen and Rankin to Thom Yorke, the roster of the magazine's subjects and contributing artists are displayed throughout the exhibition.
Badass Swimsuit Photo Shoot. Via Fashionising a swimsuit editorial shot by Antony Nobilo and styled by Sarah-Jane Cook.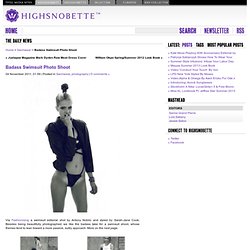 Besides being beautifully photographed we like the badass take for a swimsuit shoot, whose themes tend to lean toward a more passive, sultry approach. More on the next page. Related posts: » KTAG 'Badass' Cropped Tee» Iggy Azalea 'Glory' Photo Shoot» S.I. Swimsuit Issue Preview Images» Brooklyn Decker For Sports Illustrated Swimsuit Promo» Fafi X Adidas Photo Shoot Featuring Alka Babir. Le projet shamengo | Shamengo. OMG, I Saw Robert Scoble in Line at Starbucks, Twittermania Sweeps the Blogosphere. Want to see a visual representation of what Robert Scoble's friends on Twitter look like?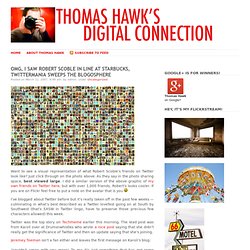 Just click through on the photo above. As they say in the photo sharing space, best viewed large. Bienvenue / Welcome ! Marion, je vis à Paris et je suis illustratrice, un peu photographe et graphiste...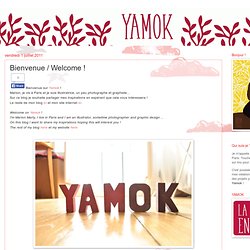 Sur ce blog je souhaite partager mes inspirations en espérant que cela vous intéressera ! Le reste de mon blog ici et mon site internet ici Welcome on Yamok ! Femmes de mes rêves | Le boulevardier | Blog L'Express Styles. Qu'on se le dise : il ne s'agit pas ici de vous livrer en pâture une galeries de Covergirls.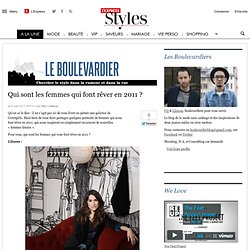 Mais bien de vous faire partager quelques portraits de femmes qui nous font rêver en 2011, qui nous inspirent ou simplement incarnent de nouvelles « femmes fatales ». Pour vous, qui sont les femmes qui vous font rêver en 2011 ?
---