Reflexion Dossier Art Numérique
Aki note » Dancing Information - a place to put aki's works. I'll join an exhibition "Immersions Digitales" in Paris to show Dancing Information.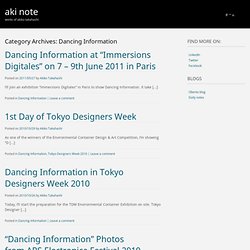 It take [...] As one of the winners of the Environmental Container Design & Art Competition, I'm showing "D [...] Today, I'll start the preparation for the TDW Environmental Container Exhibition on site. Tokyo Designer [...] Worthers'Original (HOME) Works | troika.uk.com. 'Calculating the Universe' 36,325 black and white dice 'The Sum of all Possibilities' Painted wood, nylon, aluminium 'Labyrinth'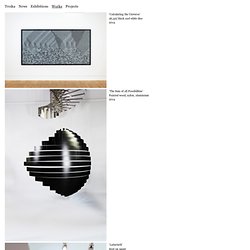 2009 Japan Media Arts Festival Entertainment Division Grand Prize Hibi No Neiro (Tone of everyday) | Japan Media Arts Plaza. Hu Jieming. HeHe. .:: ALAIN DELORME Photography ::. Sunday.
---