Espagnol/Spanish Online
Spanish Learning Community - Tomísimo
Spanish Dictionary, Spanish Translator | Dictionary.com
Mise à jour le 28/10/2013 Les podcasts (avec les films et les séries sous-titrés) sont aussi un bon moyen d'apprendre l'espagnol, et plus particulièrement d'améliorer la compréhension orale. Au niveau de la mémorisation, ce n'est pas aussi efficace que la répétition espacée (utilisé dans l'application MosaLingua), mais on peut les écouter dans sa voiture ou en faisant le repassage par exemple C'est quoi un podcast ? Selon Wikipédia, un podcast permet aux utilisateurs l'écoute ou le téléchargement automatique d'émissions audio ou vidéo pour les baladeurs numériques en vue d'une écoute immédiate ou ultérieure, grâce à un abonnement.
La Tribu 88.7 FM (versión podcast)
PODSONORO. Podcasts y radios online en Espa ol
El podcast Dame La Voz y Radio Podcastellano han iniciado una colaboración para que sea ésta plataforma la que aloje los programas en directo del podcast, que este mes de febrero cumplirá cinco años en antena. Dame La Voz, el conocido programa de debate amateur distribuido a través de podcast, inició sus emisiones en directo a inicios del año 2012 a través del servicio Esparta, siendo uno de los pocos que se han apostado por la emisión en directo además de la distribución en diferido. De esta forma, se acerca el formato a sus oyentes, quienes pueden participar en el debate a través de Twitter, con la etiqueta #dlv_esparta.
Radio Podcastellano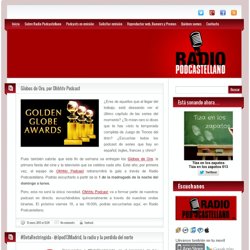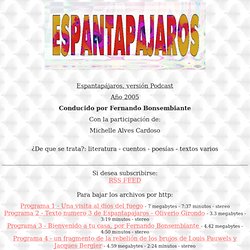 Espantapájaros, versión Podcast Año 2005 Conducido por Fernando Bonsembiante
Espantapájaros - índice
In our course we emphasize all aspects of language learning from listening comprehension, rapid vocabulary expansion, exposure to Spanish grammar and common idiomatic expressions, to pronunciation practice and interactive grammar exercises. In our program we discuss the Weekly News, Spanish grammar, and Spanish expressions, and much more in simplified Spanish at a slow pace so that you can understand almost every word and sentence. Our Spanish Podcast and Spanish lessons published on our website contain hundreds of learning lessons from beginning to intermediate Spanish, so listen and most importantly read our interactive transcripts on our website and you will be surprised to discover that You know more Spanish than you think! With this tool you do not actually need to have an extensive vocabulary to start listening and reading our material. Your vocabulary will expand rapidly and naturally and your comprehension skills will also improve dramatically.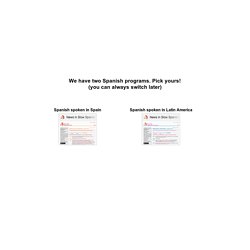 Découvrez le Cours Espagnol 100% Gratuits en Vidéo