Ecommerce
E-Commerce websites are often thought of as typically being unattractive or poorly designed. In this post we will feature 35 appealing designs of online shops. Those featured in this post include examples from a variety of different industries and showcase several different styles of design.
Showcase of Fresh and Well-Designed Online Shops - Smashing Magazine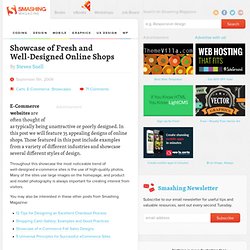 Hide Your Arms — t-shirt and hoodie blog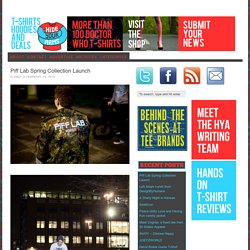 Good deal, has anyone ever bought a shirt from Tshirt Laundry at full price? I love this, and I'm surprised that no one thought of it before. Available today at Shirt.Woot for $12 today, and then more later. A Silver Man is a brand new independent men's streetwear and lifestyle label focusing primarily on printed men's basics, founded to bridge a gap between accessible streetwear and concept-led designer brands who are out of reach of most young buyers. The range is currently available exclusively from www.asilverman.co.uk. With inspirations taken from futurism, minimal modern art, fluid modern architecture and spirituality, the Spring/Summer 2014 release is a mid-market, design-led collection of accessible men's clothing.
eCommerce | KillerStartups.com™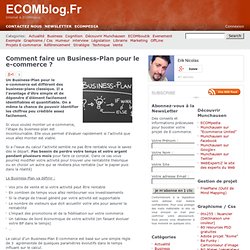 Comment faire un Business-Plan pour le e-commerce ? – ECOMblog.F
Un Business-Plan pour le e-commerce est différent des business-plans classique. Il a l'avantage d'être simple et de dépendre d'élément facilement identifiables et quantifiable. On a même la chance de pouvoir identifier les chiffres peu crédible assez facilement.
Nous sommes en 2013, et la place du digital dans les organisations fait encore débat : Why a Chief Digital Officer is a bad idea et For many organisations, the Chief Digital Officer is a necessity. Autant dans une startup ou une société dont l'activité dépend à 100% du digital, la question ne se pose pas, autant pour le reste des entreprises, c'est un sujet épineux. Ce qui pose réellement problème en fait est qu'il n'existe pas de recette miracle pour injecter du numérique dans le business, les processus et la culture d'une entreprise. Et plus elle est grande, plus c'est compliqué. Mais que voulez-vous, le changement fait peur : Ces fétichistes du papier qui sont au pouvoir.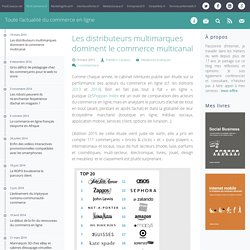 Cravates T-shirts Précédemment ...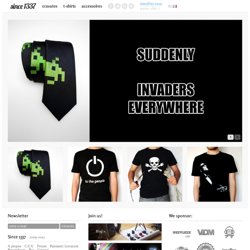 Janvier, c'est le mois des résolutions ! C'est aussi le mois des choix stratégiques pour l'avenir de votre boutique en ligne… Pour bien commencer 2014, WiziShop a contacté des experts de l'e-commerce afin de vous aider dans vos choix ! Ils ont accepté de partager avec notre communauté leurs différentes idées pour vous orienter vers les tendances e-commerce 2014.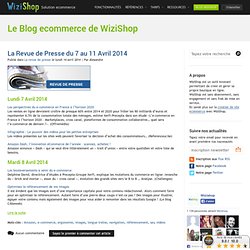 Lancé il y a peu, PayGreen est un nouveau moyen de paiement pour votre site e-commerce. Un peu à la manière de Paypal, le site propose un porte-monnaie électronique vert. Ce porte-monnaie électronique peut être rempli par carte bancaire. Le principe de fonctionnement est très simple : à chaque achat qu'un client effectue sur votre […] Avoir un site e-commerce, c'est bien !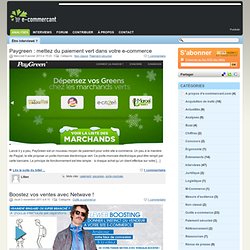 Blog e-commerce - E-commerçant, le blog du e-commerce et de la v
Regalos de diseño originales y divertidos. Veinticuatrodientes.
MusicSkins.com, Your Favorite Artist, Your iPod
Love your smartphone more than anything? Why not get it something nice? ZING Revolution offers you cell phone accessories, for any Apple iPhone, Samsung, Nokia, and many more models of mobile phones. We make it our mission to provide you with the best quality with the lowest prices for all major brand devices that beat out anyone! Such accessories include Skins, Clear Cases, Hard Cases, Covers for your Cell Phone, iPod, gaming device, laptop, iPads, tablet, hard drive, e-Reader, credit card, and browse our Home Decor line for light switches, walls, refrigerators, dishwashers, for you to Skin. What are you waiting for?