Sustainability
A Graphic Look at the State of the World - Earth Web Site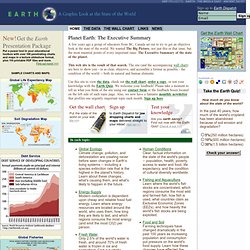 A few years ago a group of educators from BC, Canada set out to try to get an objective look at the state of the world. We wanted The Big Picture, not just this or that issue, but the most essential points of every important issue.
The Unicode Consortium The Unicode Consortium enables people around the world to use computers in any language. List of Official Languages Wikiverse list of the official languages of sovereign countries. La Francophonie Find the French speaking states in the world.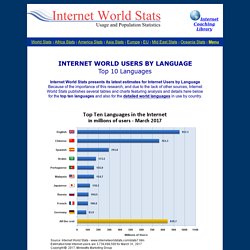 time_to_eat_the_dog
How much land area does it take to support your lifestyle?
Personal Footprint
Social Business Entrepreneurship
Entrepreunariat Social Entrepreneurship