Climate change
Cartoon by Josh If Michael Crichton had lived to write a follow-up to State of Fear, the plotline might well have gone like this: at a top secret, state of the art laboratory in Switzerland, scientists finally discover the true cause of "global warming". It's the sun, stupid.
Sun Causes Climate Change Shock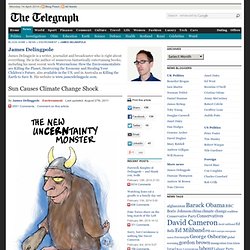 Verification and validation of numerical models of natural systems is impossible. This is because natural systems are never closed and because model results are always nonunique. Models can be confirmed by the demonstration of agreement between observation and prediction, but confirmation is inherently partial. Complete confirmation is logically precluded by the fallacy of affirming the consequent and by incomplete access to natural phenomena. Models can only be evaluated in relative terms, and their predictive value is always open to question. The primary value of models is heuristic.
Verification, Validation, and Confirmation of Numerical Models in the Earth Sciences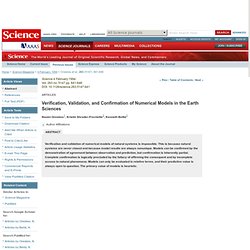 Verification, Validation, and Confirmation of Numerical Models in the Earth Sciences
Instrumental Temperature Record (NASA).svg - Wikipedia, the free encyclopedia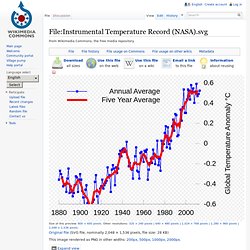 Source[edit] Data set is: http://data.giss.nasa.gov/gistemp/graphs/Fig.A2.txt
2010.03.16_Puls.LP2.CO2.0905
Ausrichten von Sensoren an einer automatischen Mess-Station in der Nähe der Samoylov-Station. Foto: Konstanze Piel / Alfred-Wegener-Institut ASK Special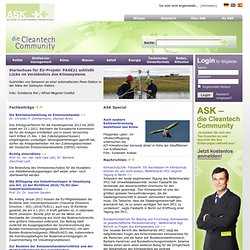 Klima
Climate Change Daily Feed - 2 February 2011 - Climate Change Policy & Practice