Education
By AMY CHUA A lot of people wonder how Chinese parents raise such stereotypically successful kids. They wonder what these parents do to produce so many math whizzes and music prodigies, what it's like inside the family, and whether they could do it too. Well, I can tell them, because I've done it.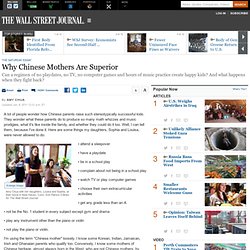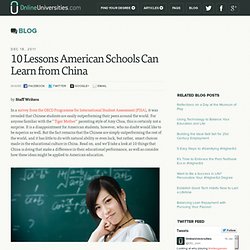 In a survey from the OECD Programme for International Student Assessment (PISA) , it was revealed that Chinese students are easily outperforming their peers around the world.
10 Lessons American Schools Can Learn from China
বিডিনিউজটোয়েন্টিফোর-এ ফাহাম আব্দুস সালাম সম্প্রতি একটি লেখায় বলেছেন, ইংরেজিতে বিজ্ঞান পড়া উচিত তো বটেই এমনকি তা বুঝতেও শেখা উচিত ইংরেজিতে। বাংলায় বিজ্ঞান বইয়ের অনুবাদ নাকি জ্ঞানের ইতরীকরণ!
বিজ্ঞানের ভাষা ইংরেজি নয় | মতামত-বিশ্লেষণ