Snacks
Avocado&Fries. Oh dear.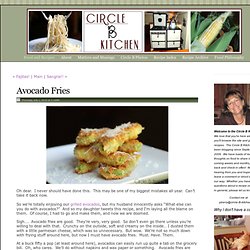 I never should have done this. This may be one of my biggest mistakes all year. Can't take it back now. Food Gal & Blog Archiv & Microwave Potato Chips - Really! I like to think of myself as a glass-half-full kind of gal.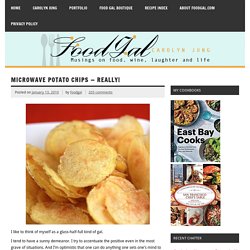 I tend to have a sunny demeanor. I try to accentuate the positive even in the most grave of situations. And I'm optimistic that one can do anything one sets one's mind to — or at the very least get darn close to it. But when I stumbled upon a recipe early last year in Eating Well magazine for making potato chips in the microwave, I balked. I was a disbeliever. 50 After-School Snacks : Recipes and Cooking. 1.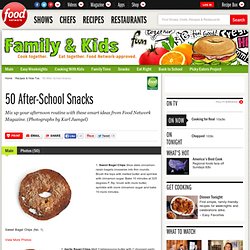 Sweet Bagel Chips Slice stale cinnamon-raisin bagels crosswise into thin rounds. Brush the tops with melted butter and sprinkle with cinnamon sugar.
---