Just Cool Shit
Gift Card Exchange - Buy, Sell, Swap - Free Shipping - Plastic Jungle
RITUAL MAGICK OF FLOWERS LISTED BY NAME - Occult 100: Book of Shadows,...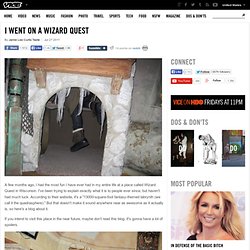 A few months ago, I had the most fun I have ever had in my entire life at a place called Wizard Quest in Wisconsin. I've been trying to explain exactly what it is to people ever since, but haven't had much luck. According to their website, it's a "13000-square-foot fantasy-themed labrynth (we call it the quadrasphere)."
Weekly Frequency
Hello to the readers in Puntarenas! I always like to compare the fiery, tempestuous, dynamic energy of Aries to the excitable, impetuous, dramatic personality of Captain James T. Kirk, Starship Enterprise, who only set his course on adventure, boldly going where none had gone before, and upon arrival, suddenly realizing he had taken far too big a leap into the unknown and desperately needed support from his more circumspect cohort of Spock, Bones, and Scottie. It's the "Oh…I can handle anything" attitude of Aries that tends to not even consider the consequences until they can't be ignored. From a fictional perspective, this Aries bravado always eventually succeeds. From a real life point of view…well…ask any Aries about the actual results.
The Opera Critic :: the World of Opera including Reviews, News and Articles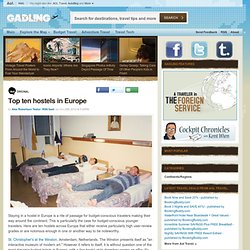 Staying in a hostel in Europe is a rite of passage for budget-conscious travelers making their way around the continent. This is particularly the case for budget-conscious younger travelers. Here are ten hostels across Europe that either receive particularly high user-review grades or are notorious enough in one or another way to be noteworthy. St. Christopher's at the Winston , Amsterdam, Netherlands. The Winston presents itself as "an interactive museum of modern art."
Free Daily Horoscope - 7witches
Worriers Anonymous Meditation room to play music to meditate and relax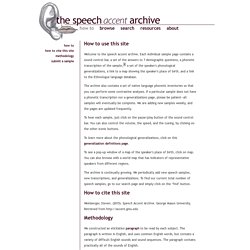 speech accent archive: how to
How to use this site Welcome to the speech accent archive. You may need to get the Quicktime plug-in to play the sound clips. Each individual sample page contains a sound control bar, a set of the answers to 7 demographic questions, a phonetic transcription of the sample, 1 a set of the speaker's phonological generalizations, a link to a map showing the speaker's place of birth, and a link to the Ethnologue language database.
Auras - Occult 100: Book of Shadows, Occult Archive &Spells &Rituals...