Just Cool Shit
Gift Card Exchange - Buy, Sell, Swap - Free Shipping - Plastic Jungle
RITUAL MAGICK OF FLOWERS LISTED BY NAME - Occult 100: Book of Shadows,...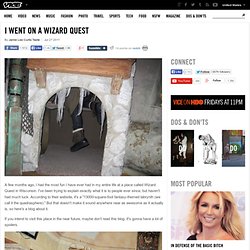 A few months ago, I had the most fun I have ever had in my entire life at a place called Wizard Quest in Wisconsin. I've been trying to explain exactly what it is to people ever since, but haven't had much luck. According to their website, it's a "13000-square-foot fantasy-themed labrynth (we call it the quadrasphere)."
Weekly Frequency
The Past On March 11, 2011, Uranus made its final entry into the Sign of Aries, beginning a seven-year transit, an entry that was marked by a 9.0 magnitude earthquake, the most powerful recorded earthquake to occur in Japan, and the fifth most powerful recorded in the world (at least since we started recording magnitude in 1900). The week after the Tohoku earthquake, I was scheduled to speak at a conference in San Francisco on the seven Uranus/Pluto squares that would occur between June 2012 and March 2015, a topic decided on well in advance of the Japanese disaster. I had chosen (with good intention but too much ambition) to relate the coming Uranus/Pluto astrological waves of change to Joseph Campbell's notion of the hero's journey.
The Opera Critic :: the World of Opera including Reviews, News and Articles
Free Daily Horoscope - 7witches
Worriers Anonymous Meditation room to play music to meditate and relax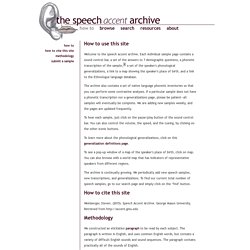 speech accent archive: how to
How to use this site Welcome to the speech accent archive. You may need to get the Quicktime plug-in to play the sound clips. Each individual sample page contains a sound control bar, a set of the answers to 7 demographic questions, a phonetic transcription of the sample, 1 a set of the speaker's phonological generalizations, a link to a map showing the speaker's place of birth, and a link to the Ethnologue language database.
Auras - Occult 100: Book of Shadows, Occult Archive &Spells &Rituals...