Other recipes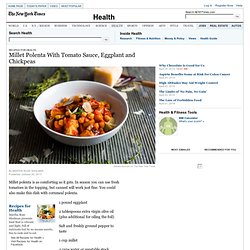 Andrew Scrivani for The New York Times
Millet Polenta With Tomato Sauce, Eggplant and Chickpeas
Spiced Mango Chutney With Chiles - Recipes - The New York Times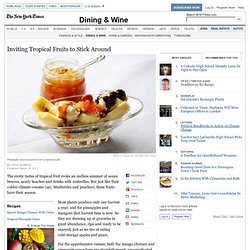 Mary F.
Preserving Mangoes and Pineapples at Their Peak
The sauce soubise or onion sauce is dedicated to the Marechal de France Charles de Rohan , Prince de Soubise who like a lot aristocrates of his time (XVIII's Century) was very interested in culinary arts.
Sauce Soubise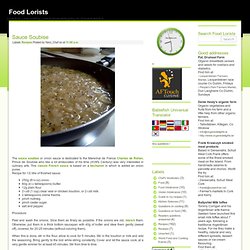 Soubise - Recipes - The New York Times
Enjoy the Best Fondue Tonight
Gwynnett St. Chef Justin Hilbert's Walnut Soup -- New York Magazine In Season Recipe
"Kimy" chocolate and hazelnut tartlets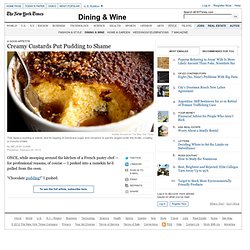 Creamy Custards That Put Pudding to Shame
Andrew Scrivani for The New York Times This tapioca pudding is baked, and its topping of Demerara sugar and cinnamon is quickly singed under the broiler, creating a crunchy brûlée. "Chocolate !" I gushed.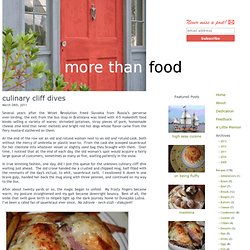 culinary cliff dives « More Than Food
Several years after the Velvet Revolution freed Slovakia from Russia's perverse over-lording, the exit from the bus stop in Bratislava was lined with 4-5 makeshift food kiosks selling a variety of wares; shriveled potatoes, stray pieces of pork, homemade cheese (the kind that never melted) and bright red hot dogs whose flavor came from the fiery mustard slathered on them. At the end of the row sat an old and rotund woman next to an old and rotund cask, both without the mercy of umbrella or plastic lean-to. From the cask she scooped sauerkraut for her clientele into whatever vessel or slightly used bag they brought with them.
Boing Boing's Xeni Jardin explains how fast people can still enjoy slow food.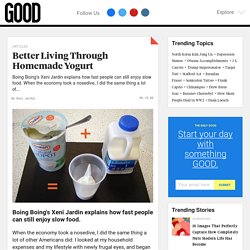 Better Living Through Homemade Yogurt | GOOD
OC, Rodaballo Relleno De Piquillo Y Bacon De Pavo-TelemundoPR.com
Avocado Lemon Ice Cream
Download this gallery (ZIP, null KB) Download full size (71 KB) Avocado Lemon Ice Cream Ingredients: 500ml cream, 1 cup sugar, 1/2 can sweetened condensed milk, 2 Brazilian avocados (like 4 of the wimpy ones in the U.S.), juice of 2 lemons, 1 tsp vanilla extract (or powder). Lemon Mint Ice CreamIngredients: 600ml cream, 1.5 cups sugar, 1/2 can sweetened condensed milk, juice of 2 lemons, 1-2 tbsp finely chopped fresh mint leaves. Avocado Ice Cream Recipe : Alton Brown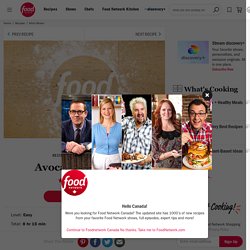 Ingredients 12 ounces avocado meat, approximately 3 small to medium 1 tablespoon freshly squeezed lemon juice 1 1/2 cups whole milk 1/2 cup sugar 1 cup heavy cream Directions Peel and pit the avocados. Add the avocados, lemon juice, milk, and sugar to a blender and puree. Transfer the mixture to a medium mixing bowl, add the heavy cream and whisk to combine.