INNOVATION
Welcome to SUPORT SME University Partnership Online Resource & Training
As music teachers we find it helpful to be aware of the learning model that defines students as at one of four stages: Stage 1 unconscious incompetence Stage 2 conscious incompetence Stage 3 conscious competence Stage 4 unconscious competence The model explains the process and stages of learning a new skill Teachers commonly assume "students" to be at stage 2, and focus effort towards achieving stage 3, when often trainees are often still at stage 1.
The Conscious Competence Learning Model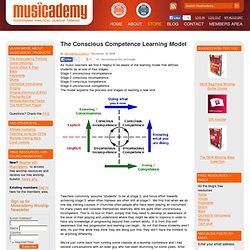 Total factor productivity
In economics, total-factor productivity (TFP), also called multi-factor productivity, is a variable which accounts for effects in total output not caused by traditionally measured inputs of labor and capital.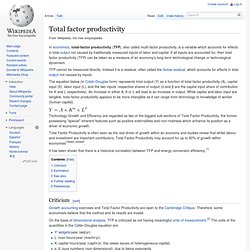 Massively Collaborative - Shout-Out for YOUR help in finding appropriate content
SUPORT is a FREE learning resource helping small businesses to understand and access University expertise, and helping University research staff to access and understand small businesses.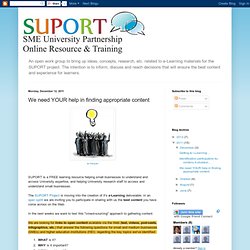 Suport- Project
Sources of Innovation Ideas