FOOD
Drink. Implements. Foodspotting. How British cook Rachel Khoo got a taste for life in Paris. Food provided her with a way of connecting with the city, especially, she says, when trying to strike up a conversation with her new neighbours: "The way I discovered Paris was through food – visiting my local butcher or grocer, building a relationship with them, being passed on their knowledge.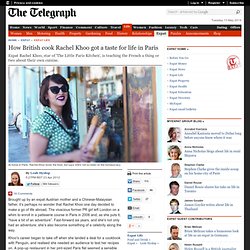 It's a great way of discovering France, because everyone has a point of view on food. " Before long, she had developed her own signature style of French cuisine: "classic French recipes with a fresh and fun approach", as the Paris Kitchen book cover proclaims. Must-Eat Dishes, From Myanmar to Mexico City. Photo To accompany our cover article on regional food specialties around France, we asked some food experts to weigh in with their tips for must-eats in other parts of the world.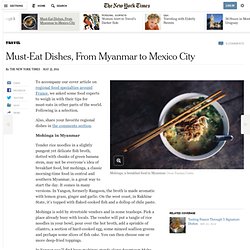 Following is a selection.
---