Mindjunker
Mala
Enquête 2014 sur l'utilisation de 50f3fbba334930313e00c099 - Lundi, 07 Avril 2014 Question : 1 sur 4 Comment évalueriez-vous 50f3fbba334930313e00c099 sur une échelle de 1 à 5 (1 étant la meilleure note) ? Question : 2 sur 4 À partir d'où utilisez-vous 50f3fbba334930313e00c099 ?
In An Exam ... | SnapyZ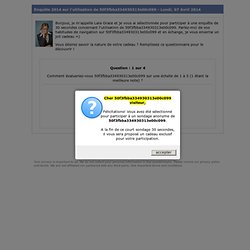 Magician Makes A Fool Out Of a Chimpanzee
Simon's Cutest Cat!!
Top 12 Weirdest Meals Around The World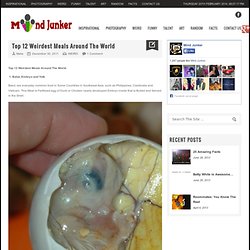 Top 12 Weirdest Meals Around The World 1. Balut, Embryo and Yolk Balut, are everyday common food in Some Countries in Southeast Asia, such as Philippines, Cambodia and Vietnam. This Meal is Fertilized egg of Duck or Chicken nearly developed Embryo inside that is Boiled and Served in the Shell.
We here at DPShots believe that the easiest way to learn photography is to learn it by example. Every now and then we come up with some amazing photography examples that take your breath away. This post is no different. We have collected some of the most amazing, most awesome and THE most beautiful photography we could ever get our hands on. This post will help a lot of budding photographers to see where they are headed. It shows what is possible with Photography and a bit of creative thinking.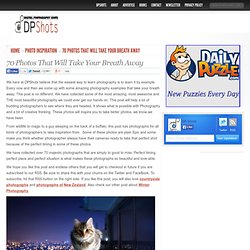 Incredible Dusty Car Windows Art Works