2012
ippex online
NAWER vs TEMPORARY SPACE DESIGN | making of | on Vimeo
Le traité Acta décrypté article par article // avril 16th, 2012 // Stop Acta : loi liberticide Le vote de ce traité anti-contrefaçon par le Parlement européen aura lieu début juin. Pour comprendre sur quoi porte cet accord très contesté, nous l'avons décortiqué dans le détail. Depuis trois ans, 37 pays négocient un accord qui, à leurs yeux, permettrait de lutter contre la contrefaçon et le téléchargement illégal à l'échelle mondiale.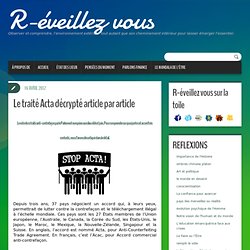 Le traité Acta décrypté article par article
This Is Dope: Dubai Fountains Synchronized With Whitney Houston's "I Will Always Love You"! (RIP Whitney)
Magic Dance
Recueil de phrases d'exemples
Sound 101
Bolt Bolt.com - Get Connected to your World Blog Posts Hebrews: Posted by Rob Morgan on March 11, 2013 at 10:30pm 0 Comments 0 Likes
Bolt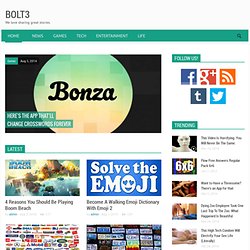 OpenBrand
Foomark :: Level up your bookmarks
Dashboard - Gunway
Chaptur
A New Video From www.InfinityList.com The Cinematic Sports Experience Chapter 1: Experience Human Flight ( http://vimeo.com/22428395 ) Chapter 2: Experience Zero Gravity There are thousands of people that are exploring some of the most beautiful landscapes in the world. This chapter we will take you to Norway Switzerland and France where people are jumping cliffs as high as 6,000 feet.
Experience Zero Gravity - Positive Atmosphere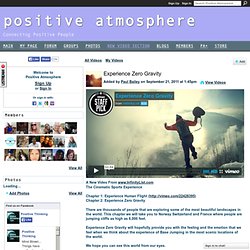 The Virtual World Web
How Social Media Changed the Ad Game | Digg Business
Dashboard
Speech Recognition (ASR) and Text to Speech (TTS) SDK API | iSpeech