Androids
In the latest round of iOS hits making the pilgrimage to Android (and taking a lot less time than that other one) Readability has announced that it will be available on the Google Play Store on Monday, March 12th.
Readability app headed to Android on Monday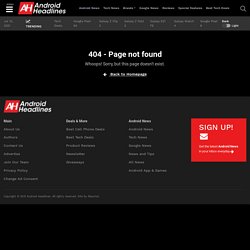 Androidheadlines.com Clothing Store - Printfection.com
HTC is throwing another one of their famous meet-up parties in beautiful Hollywood, CA this Wednesday at the Lexington Social House.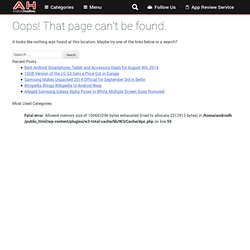 HTC Throwing "Come Chill With Us" Party In Hollywood – Open To The Public
Combine Android With Playstation Slim and What Do You Get? Yinlips Smart Game Player
If you wanted to get your Android gaming on but the Sony Ericsson Xperia Play was a little too "official" for you… then check out Yinlips YDPG18!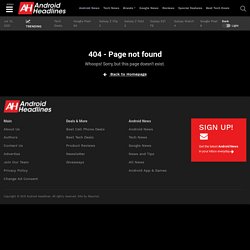 CyanogenMod drops support for Samsung Vibrant citing 911 issues
Here's an odd one: the CyanogenMod team, makers of the most widely-used custom ROM out there, have completely dropped support for the T-Mobile Galaxy S Vibrant.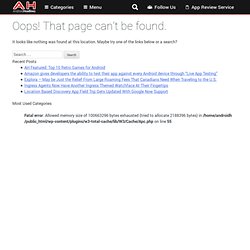 The Sony Ericsson Xperia PLAY wasn't nearly as popular as many thought it would be, but now there are a few rumors and details going around showing we might be seeing a newer, faster 4G LTE version hit the streets from Verizon.
Sony Xperia PLAY 4G LTE in the works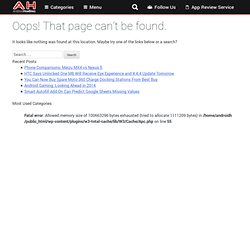 Don't you love it when a device manufacturer says that they plan to release a device during a certain time-frame and actually do it?! Props to Toshiba because they have done just that. Back in September they announced the 7-inch Toshiba Thrive and said it would drop sometime in December, and it did — well in Canada anyway.
7-Inch Toshiba Thrive Now Available in Canada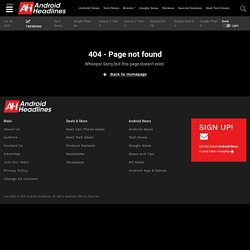 This little tidbit of news certainly is going to be a doozy for Big Red customers. As if the Sony Ericsson Xperia Play wasn't enough, we just got a tip that Verizon is prepping their employees for training on a new Xperia Play variation.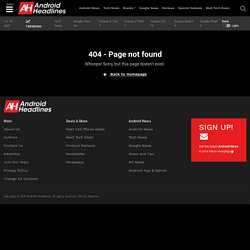 Verizon Set To Train Employees On 4G Xperia Play
HTC Amaze 4G Update Rolling Out Now, Brings Support for Wi-Fi calling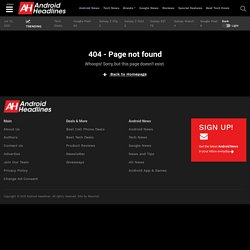 Remember the HTC Amaze 4G that we did an extensive review on in October?
YouTube link for mobile viewing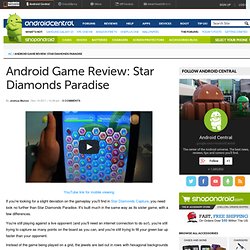 Android Game Review: Star Diamonds Paradise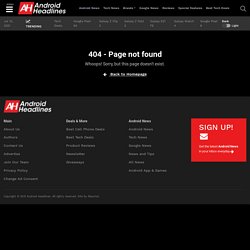 Notion Ink CEO Rohan Shravan is at it again.
Source code for Ice Cream Sandwich might come November 17
Users in the world of Android have been waiting for a full on music solution for what seems like ages, but come this Wednesday that might be exactly what we all finally get. We've just received some leaked screenshots showing a Google Music store in the Android Market, just like Movies and Books.
Google Music Store Market screenshots leak, Free song of the Day and more
Are there any UK folks looking to get a new pre-paid smartphone in the near future- Well, over the weekend it seems that Orange outed the upcoming ZTE made San Francisco II by accidentally posting its Help & Support page.
Orange Leaks Pre-Paid San Francisco II
YouTube link for mobile viewing If you're looking for a slight deviation on the gameplay you'll find in Star Diamonds Capture, you need look no further than Star Diamonds Paradise.
Android Game Review: Star Diamonds Paradise
Popping up at Weibo today are some interesting China-bound Motorola RAZR variants. The first is a device that takes a lot of design cues from the DROID X and X2, though its chassis does differ a beat from those devices. They're calling it the XT928 and it looks like it has a 13 megapixel shooter, though will be the same as the Motorola RAZR in processor and display and it may even make its way stateside as the DROID X3.
China Gets Interesting Motorola RAZR Variants, Including One With 720p Display
The Meizu MX has been a phone of great interest us even if we're almost positive we won't be seeing it outside of China or Asia.
More Meizu MX Shots Appear, Still Offers Nothing New to Learn
China Gets Interesting Motorola RAZR Variants, Including One With 720p Display
Cross-platform multiplayer tactics-style strategy game, Hero Mages, now available plus a giveaway!
Review: Samsung HM7000 Bluetooth Headset – You'll Still Look Like A… You Know. But It Works Great
Apple Must Reveal Australian Phone Contracts to Samsung
LG Mystery Device Shows Up Wearing a Mophie Juice Pack, LG's First Ice Cream Sandwich Device-
Schmidt on Jobs' claims: "…Android effort started before the iPhone effort"
HTC Sensation XE Shows Up In White
Samsung Illusion device page surfaces on Verizon Infocenter
Google Reaffirms Support For Android Partners In Asia – Offers To Defend OEM's From Apple
And the winner of the Droid RAZR is ...
HTC Rezound to Be Priced at $649.99 Off-Contract
Big HTC Codename List Revealed, 24 Names Still Unaccounted For
Google deprecating its BlackBerry Gmail app
WiFi love, Bluetooth 4 [From the Forums]
Gingerbread for the Sprint Epic 4G begins rolling out tomorrow (Nov. 9)
GotYa! For Android Uses Front Facing Camera To Capture Photos of Unauthorized Users
Gingerbread's numbers still climbing at Froyo's expense
Android 3.1 Update Ready forSony Google TV Blu-Ray Player
Broadcasting Now: Girls Gone Gadgets — Live!
Android Central Podcast – Live!
Girls Gone Gadgets Live!
PayPal may finally be coming to the Android Market
Optimus 3D Gingerbread update set to bring faster HSPA+, video enhancements
Featured: Asus Transformer Prime to Arrive on November 9th
Change Is In The Air
Asus Transformer Prime Gets Stripped Down – Nvidia Tegra 3 Processor Exposed For All To See
Can the Amazon Kindle Fire Beat the iPad?
Featured: Crisis Averted – Android 4.0 Coming to "As Many HTC Devices as Possible"
Featured: Microsoft – The Ultimate Patent Troll
Featured: Should We Expect a Kindle Smartphone?
Featured: Top 5 "Special" Features of Galaxy Nexus
Motorola Rumored To Reveal Xoom 2 Tomorrow At Special Event
Duke Nukem 3D Updated, Removes Ads After Complaints
Rockin' them beats, Galaxy Note in the US [From the Forums]
Optimus 3D Gingerbread update set to bring faster HSPA+, video enhancements
HTC Flyer tablet lands at T-Mobile
New Android Shaped Cookie Jar Is Sure To Brighten Up The Holiday Season
Samsung Galaxy Player 5.0 Review [Video]
My Fishing Companion for Android
LG Optimus 2X to get Android 4.0 after all-