Websites and blogs
CI Circle Parent Blogs - www.cicircle.org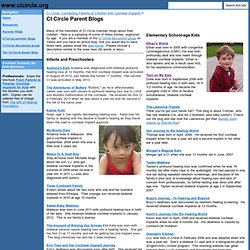 Erin Toes and Her Cochlear Implant JourneyErin's deafness was discovered soon after birth. She received her first cochlear implant at 14 months of age and her second about a year later.
Live*Laugh*Love*Family
Ben's journey into a hearing world.
learning to listen sounds
... for all of Aiden's upcoming appointments! It was a nice two weeks off, but we're home and back into the swing of things.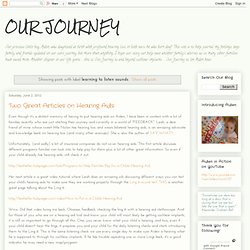 Talk and Play, Everyday!: Sleigh Bells Ring, Are You LISTENING? | Cochlear Implant Online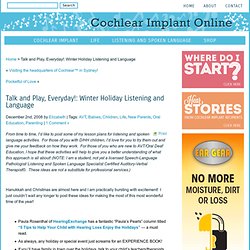 From time to time, I'd like to post some of my lesson plans for listening and spoken language activities.