Websites and blogs
CI Circle Parent Blogs - www.cicircle.org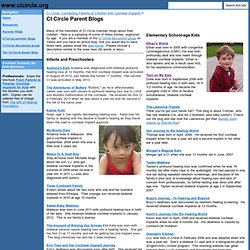 Sophia did not pass her newborn hearing screen. She got bilateral cochlear implants when she was 8 months old.
Live*Laugh*Love*Family
Ben's journey into a hearing world.
learning to listen sounds
... for all of Aiden's upcoming appointments! It was a nice two weeks off, but we're home and back into the swing of things.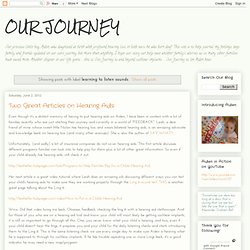 Talk and Play, Everyday!: Sleigh Bells Ring, Are You LISTENING? | Cochlear Implant Online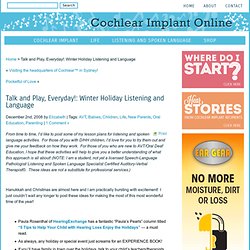 Home > Talk and Play, Everyday!
Useful learning websites and contacts | Cochlear Australia