Blogs
The good report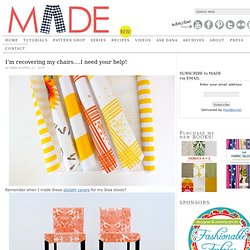 Hello friends! We're back! And today we've got a brand new episode of MADE EVERYDAY with Dana—a fresh new sewing show, where we create cool things using everyday items. To watch other episodes: • Click the video tab at the top, or…. • Subscribe to my Youtube channel so you're updated as soon as the episode goes live. And thank you for your fabulous response to the first episode.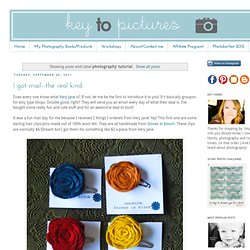 photography tutorial
This, my friends, is my Grandma's recipe for Minty Chocolate Cookies. My grandma loved to bake. Every Christmas she would make oodles and oodles of hand dipped chocolates, cookies, and desserts. This cookie is one that I always looked forward to at our family Christmas party every year.
Quilting with Different Fabrics + QuiltEssential Giveaway Erin Burke Harris has a new book out, QuiltEssential: A Visual Directory of Contemporary Patterns, Fabrics, and Colors! Enter to win a copy, and learn from Erin about how to incorporate different types of fabric in your quilting (linen, velveteen, denim and more)... Read More » 31 Inspiring Quilters ~ Alex of Teaginny Designs Debbie from A Quilter's Table curated a Quilting Month series for us with 31 Inspiring Quilters throughout January! Today's Inspiring Quilter is Alex from Teaginny Designs... Read More » Vintage Quilt Revival Blog Hop We're participating in the Vintage Quilt Revival Blog Hop! The new book is a perfect springboard for bees, swaps and more...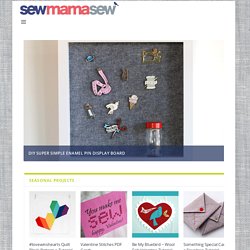 My dad called yesterday, "how's my baby?", he asked. I knew he was talking about Sloane. She's great, I replied. Then he asked, "how's your baby?"
Urban Grace Interiors {the blog} » :: everyday life as a designer