Clothes
Women's Dresses Online - Women's Designer Dresses
INDIVISUAL CLOTHING : Wear art, not ads
A Daddy-O's 50s Retro Rockabilly and Stop Staring Clothing Swing
Retro Looks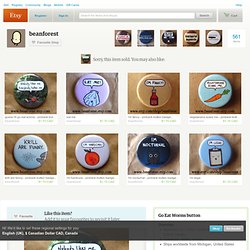 Go Eat Worms button by beanforest on Etsy
The social outcast bird gets the worm. Save money! Convo me if you want to order multiples or more than a couple different styles and I'll create a custom listing for you. Buttons are 1.25" in diameter and all artwork is produced high res on a color laser printer. TURN THIS BUTTON INTO A MAGNET FOR AN EXTRA 50 CENTS! All you have to do is go to the "Magnets \/ CustomListings" section of this store and pick up one of the "1.25 in. round magnet" listings.
T-shirts and Clothing : TruffleShuffle.com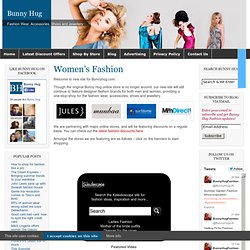 Dresses
Welcome to new site for Bunnyhug.com. Though the original Bunny Hug online store is no longer around, our new site will still continue to feature designer fashion brands for both men and women, providing a one-stop-shop for the fashion wear, accessories, shoes and jewellery. We are partnering with major online stores, and will be featuring discounts on a regular basis. You can check out the latest fashion discounts here. Amongst the stores we are featuring are as follows – click on the banners to start shopping: Featured Video
"Your site is excellent. I am a new user and find it one of the best I have used. Thank you for bringing such wonderful brands at affordable prices. Something for everyone." – Elaine I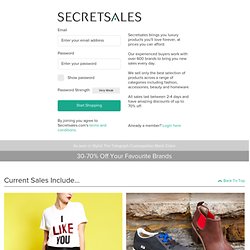 Secret Sales - The UK's No.1 Shopping Club
We welcome you to our wonderful world of unique clothing, accessories, handbags, and shoes, where fresh floral patterns and flirty designs flourish, and fun frocks and fabulously flattering swimwear spring into style. ModCloth provides an exciting and engaging online shopping experience for everyone in search of cute clothing with remarkable flair. Dozens of darling designs are added daily, so check back often for our perfect pieces of statement jewelry, the dresses you've been dreaming of, coveted vintage pieces, and an ever-expanding array of unique clothing. We're your sweetest source for women's clothing and uncommonly cute fashion! With international shipping options, ModCloth is on top of the world! Our global community is always growing, so were happy to be able to ship unique items from independent designers and cute clothing to many countries worldwide. Christian Louboutin, Louis vuitton, Gucci,Chanel,Prada,Dior Bags