Web Comics
Comic Blasphemy | It's Not a Dick, It's Just a Big Clit | Apple Rant. Romantically Apocalyptic. Sign In or Create Account Follow Zee Captain: Become a Patreon APrevious NN Start.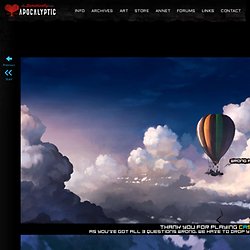 Sequential Art. Questionable Content. Kevin & Kell. Doghouse Diaries. Buttersafe. Dr. McNinja. Girls With Slingshots. Least I Could Do. Looking For Group. Evil Diva. Bear Nuts. Girl Genius. Girl Genius is written by Professors Phil & Kaja Foglio of TPU, with drawings by Prof.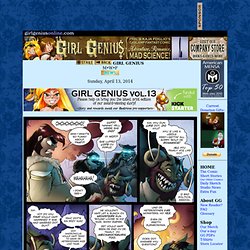 P. Foglio. Volume One was inked by Brian Snoddy. Volumes Two and Three were colored by Mark McNabb. Candi. Multiplex - a comic strip about life at the movies. Manly Guys Doing Manly Things. Hyperbole and a Half. Rock, Paper, Cynic. The Warehouse. Apokalips. The Oatmeal. Natalie Dee. Optipess. Comedity 2.0. Awkward Zombie. Cyanide & Happiness. ChannelATE. Bug. Goblins. Two Lumps.
---