Blurbs
Once upon a time my friend Chad went to college. Now, Chad likes to tell people what made him decide to go to school and the reasons why he traded in a job at Best Buy for a few hard years of hitting the books. See, on a whim one weekend Chad packed his trunk and cruised down the highway to visit our friend Mike who was away at school. They didn't have any plans but spent a couple days going out for drinks and eating meals at the residence dining hall. And it was in that dining hall that Chad first came face to face with a big beautiful stainless steel object of his desire.
1000 Awesome Things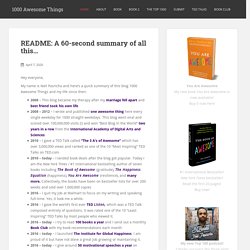 FOUND Magazine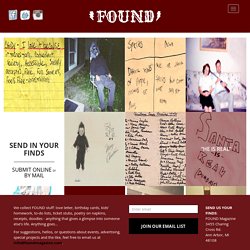 FOUND by Cindy I found this inside a 1921 copy of Oral and Written English Intermediate. Miss Grace Dietrich wrote her name inside the book as well. Not sure if it was an exercise for the class or if the letter is real. FOUND by Brian at Atlantic Station, Midtown Atlanta, Georgia
wordboner
Lamebook
LoveGivesMeHope
MyLifeIsAverage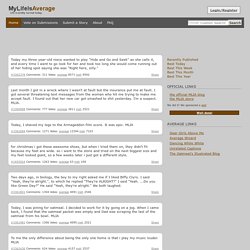 Today, I went to do my laundry in the basement of my dorms. There were no empty washers so I sat next to one with 10 minutes left. A guy said he was taking that one so I sat my clothes on the washer beside it which had 12 minutes left.
Auto Correct
Grouchy Rabbit
Six Billion Secrets
Texts From Last Night
Search of the Day
FML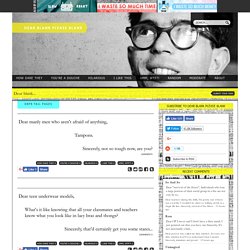 Dear blank, please blank.
Dear everyone, Irena Sendler was a hero. She smuggled 2500 children out of a ghetto during the Holocaust. When the nazis caught her, they broke her arms and legs.
When Parents Text
<br /><h3>This site is much cooler with JavaScript enabled. Please turn it on! <a href="http://www.google.com/support/bin/answer.py?answer=23852" target="_blank">Here's how &rarr;</a></h3>