SM research/news
Getting your résumé picked for interview is about more than just education, experience and background... It's estimated that 1 billion résumés are screened around the world each year.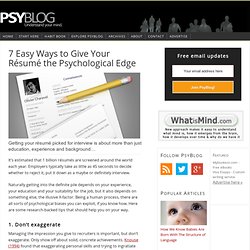 7 Easy Ways to Give Your Résumé the Psychological Edge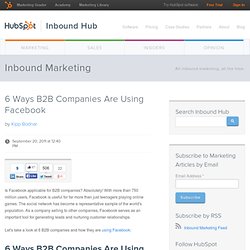 6 Ways B2B Companies Are Using Facebook
Is Facebook applicable for B2B companies?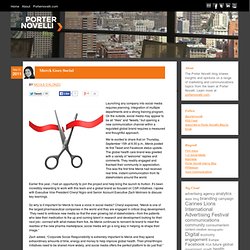 Merck Goes Social
Launching any company into social media requires planning, integration of multiple departments and a strong training program.
SearchCap: The Day In Search, September 21, 2011
3 Ways to Improve Your Company's Social Media Architecture
Joshua-Michéle Ross ( @jmichele ) is SVP and director of digital strategy, Europe with Fleishman Hillard and an O'Reilly Radar blogger. Caribou, Project 7 In 'Earth Month' Social Effort by Karlene Lukovitz 7 minutes ago During the month of April, for every new "like" on Caribou's Facebook page, Caribou and Project 7 will plant a fruit tree in Central or South America, to help restore the earth/environment in those regions and provide a source of food and trading for the local communities and ...
Publications Social Media & Marketing Daily 09/20
15 strange and twisted pillows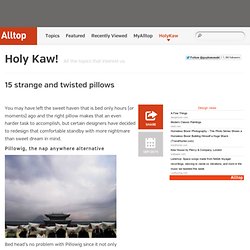 You may have left the sweet haven that is bed only hours (or moments) ago and the right pillow makes that an even harder task to accomplish, but certain designers have decided to redesign that comfortable standby with more nightmare than sweet dream in mind.
Technolog - 29 years ago, a smiley was born :-)