Minecraft
Last Updated Halo Resource Pack for MC-WAR v2.0 (HD GUNS)[128x128 (HD)] By: radisnooker5 Compatible to Version: 1.7, 1.6 MC-WAR x BATTLEFIELD 4 v1.1 (HD GUNS)[128x128 (HD)]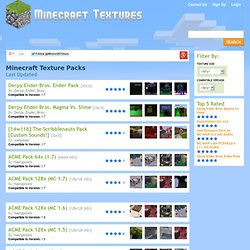 Biloulettte Chaîne
Welcome to YouTube! The location filter shows you popular videos from the selected country or region on lists like Most Viewed and in search results.To change your location filter, please use the links in the footer at the bottom of the page. Click "OK" to accept this setting, or click "Cancel" to set your location filter to "Worldwide".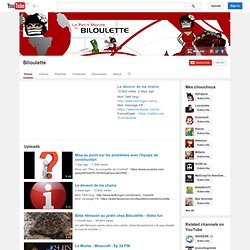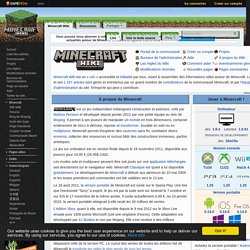 Minecraft est un jeu indépendant mélangeant construction et aventure, créé par Markus Persson et développé depuis janvier 2012 par une petite équipe au sein de Mojang. Il permet à ses joueurs de manipuler un monde en trois dimensions, composé entièrement de blocs à détruire, reposer et transformer. Jouable en solo ou en multijoueur, Minecraft permet d'explorer des cavernes sans fin, combattre divers ennemis, collecter des ressources et surtout bâtir des constructions immenses, parfois artistiques. Le jeu sur ordinateur est en version finale depuis le 18 novembre 2011, disponible aux joueurs pour 19,95 € (26.95$ CAD). Les modes solo et multijoueur peuvent être soit joués sur une application téléchargée, soit directement sur le navigateur web.
Minecraft is a game about breaking and placing blocks. At first, people built structures to protect against nocturnal monsters, but as the game grew players worked together to create wonderful, imaginative things. It can also be about adventuring with friends or watching the sun rise over a blocky ocean.