Must visit sometime in near future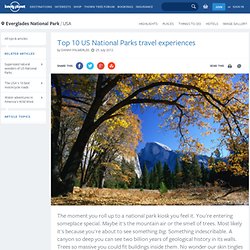 Top 10 US National Parks travel experiences
The moment you roll up to a national park kiosk you feel it. You're entering someplace special.
Reservation, Payment, and Cancellation Policies
Casa Mariposa - Finca Bellavista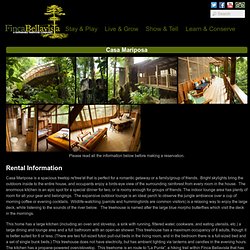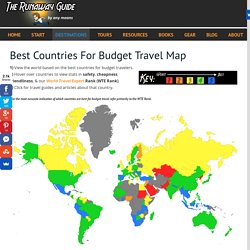 1) View the world based on the best countries for budget backpackers.2) Hover over countries to view stats in safety, cheapness, friendliness, & our World Travel Expert's Ranking (WTE Rank).3) Click for travel guides and articles about that country. *Map currently under construction.
Photogallery Portofino Hotel - Domina Home Piccolo Hotel on the Ligurian Riviera
Yunak Evleri - Cappadocia Cave Hotel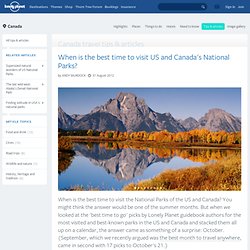 When is the best time to visit the National Parks of the US and Canada? You might think the answer would be one of the summer months. But when we looked at the 'best time to go' picks by Lonely Planet guidebook authors for the most visited and best-known parks in the US and Canada and stacked them all up on a calendar, the answer came as something of a surprise: October.
When is the best time to visit US and Canada's National Parks?
Room Descriptions and Rates || Directions Room Information Award-winning Inn & Fine Dining The perfect retreat for your Berkshire visit Boston Magazine "Best of Boston 2005" award winner "Best Inn in the Berkshire" The Williamsville Inn is a historic Country Inn built in 1797 by Christopher French.
The Williamsville Inn: West Stockbridge, MA: Welcome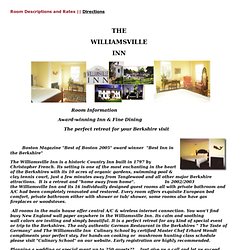 2013 | White Light Festival 2013 | Lincoln Center for the Performing Arts
Menla, Center for Health & Happiness is owned and operated by Tibet House US, as a developing center for the dissemination of Tibetan healing arts and sciences. Menla features a variety of events year round. Learn about our upcoming programs at Menla. For more on Menla, visit the Menla website at: www.menla.org mission statement
Menla Mountain Retreat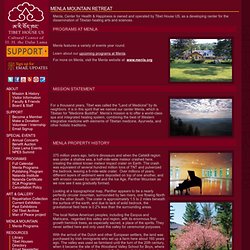 Retreats and Workshops « No Yoga, No Peace
Tibet House US
Preachers Rock, Preikestolen, Norway Blue Caves - Zakynthos Island, Greece Skaftafeli - Iceland Plitvice Lakes – Croatia Crystalline Turquoise Lake, Jiuzhaigou National Park, China Four Seasons Hotel - Bora Bora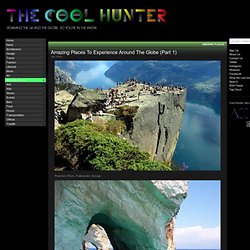 Museum Mile Festival | New York's Biggest Block Party
Nature Valley Trail View
Photo Gallery | Palazzo Rimondi Rethymno Crete
Фотожурнал Коржонова Данила - Тонкие струны Байкала или 400 км на коньках! Часть 1: Бугульдейка-Ольтрек
Всё началось с мечты. Мечты увидеть чистейший лёд Байкала, прикоснуться к святыне Сибири, почувствовать мощь Озера и впитать его красоту. Хотя кроме таких высокоморальных мыслей не покидала идея просто погонять на коньках по здоровенному катку и поснимать Байкальские ледяные красоты. Путь длиною в 400 км на коньках был пройден нами меньше, чем за 2 недели и поместился в эти строчки.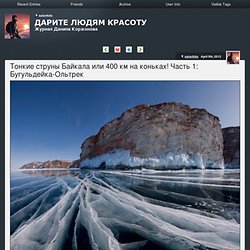 Nicholas Roerich Museum New York
Schedules & Admission Highlights at New York City Museums & Galleries
schedules & admissions highlights museums & galleries The Metropolitan Museum of Art. Photo: Alex Lopez The Metropolitan Museum of Art.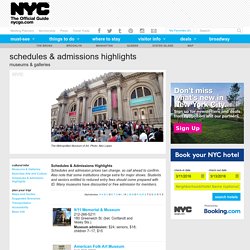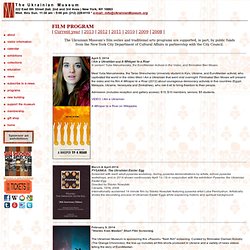 SATURDAY APRIL 6 3:00PMKinofest NYCVenue: The Ukrainian Museum YOUNG UKRAINIAN FILMMAKER SHORTS Session curated by and introduced by Kinofest NYC Program Coordinator Andrij Witiuk; film selections organized in Ukraine by Liza Klyuzko and Lena Yacovitska (Karpenko-Kary). Screenwriter Kateryna Babkina (Evil) will be available for post-screening Q&A. SunshowerDirected by Anastasia Maksimchyk Ukrainian (w/Eng. subtitles) Ukraine, 2012, 10 min A jaded couple have a petty argument over the purchase of a shower head. The WardrobeDirected by Liza Klyuzko Ukrainian (w/Eng. subtitles) Ukraine, 2012, 11 min Based on a Guy de Maupassant short story, a University student prostitutes herself to make ends meet. 'Wardrobe' screened at the Molodist Fast Film Festival in Ukraine.
The Ukrainian Museum (NYC) Programs: Film, Book Presentations, Concerts, Lectures, and Special Events -- Archive