Literature/Languages
ASL University Lessons Page: [Note to all teachers: You are welcome to use the Lifeprint Curriculum to teach your classes. Please know though that small improvements and revisions are made to the lessons frequently. - Dr. Bill] Resources: ► Quizzes (Note: Check with your instructor!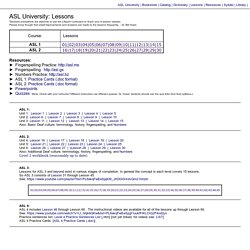 Latin Phrases & Mottoes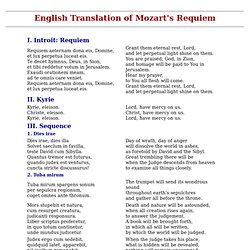 Recordare, Jesu pie, quod sum causa tuae viae; ne me perdas illa die. Quaerens me, sedisti lassus, redemisti crucem passus; tantus labor non sit cassus. Juste judex ultionis, donum fac remissionis ante diem rationis.
Latin To English Translation of Mozart's Requiem