Literature/Languages
ASL University Lessons Page: [Note to all teachers: You are welcome to use the Lifeprint Curriculum to teach your classes. Please know though that small improvements and revisions are made to the lessons frequently. - Dr. Bill] Resources: ► Practice: Quizzes (Note: Check with your instructor!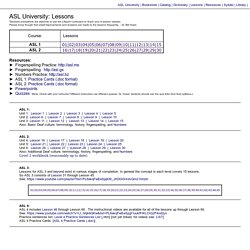 Latin Phrases & Mottoes
Word2Word is pleased to provide these links in the hope of all people developing a better understanding of others through the use of language. We have attempted to place as many online courses at your disposal as possible. These sites contain lessons to help learn one language from another.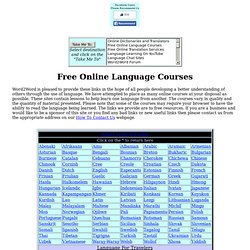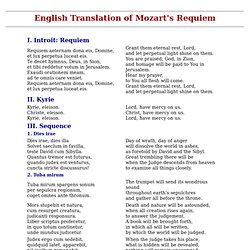 Recordare, Jesu pie, quod sum causa tuae viae; ne me perdas illa die. Quaerens me, sedisti lassus, redemisti crucem passus; tantus labor non sit cassus. Juste judex ultionis, donum fac remissionis ante diem rationis.
Latin To English Translation of Mozart's Requiem